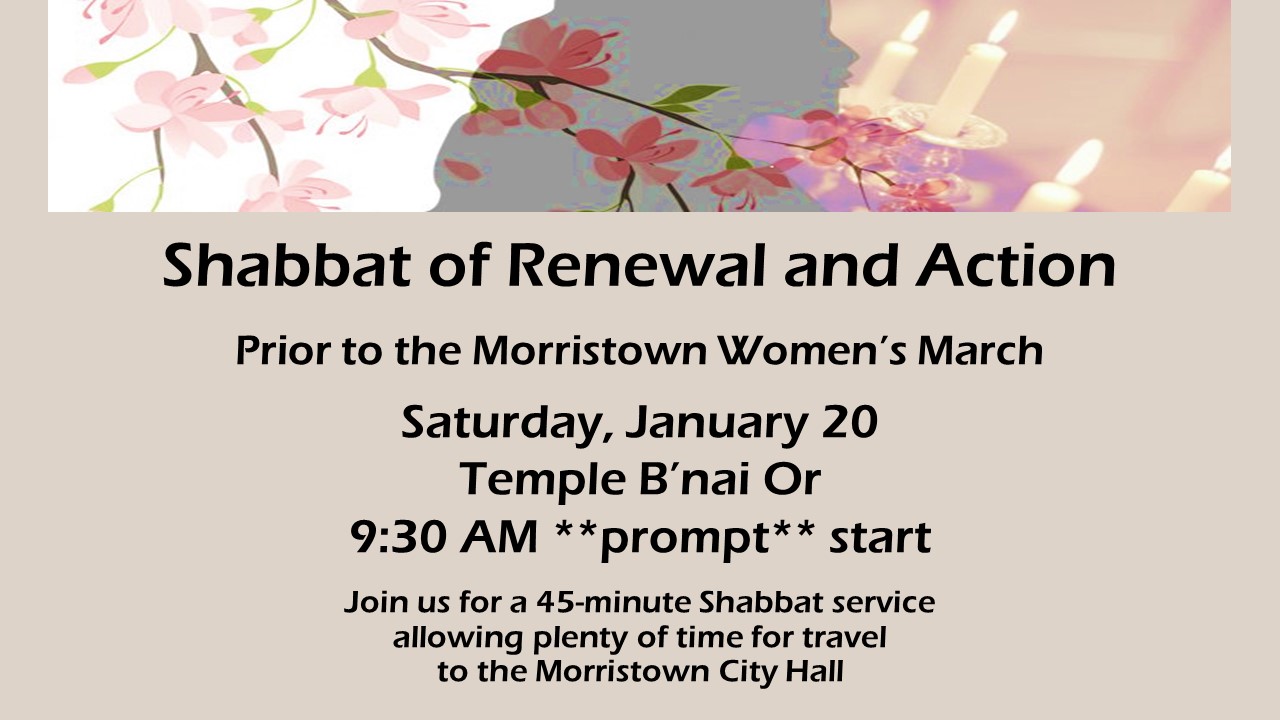 Shabbat of Renewal and Action:  Join us for a Shabbat service prior to the Morristown Women's March.  Rabbi Mary Zamore will be here to lead us.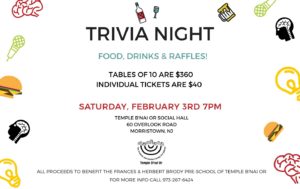 Trivia Night: Click Here to buy tickets today!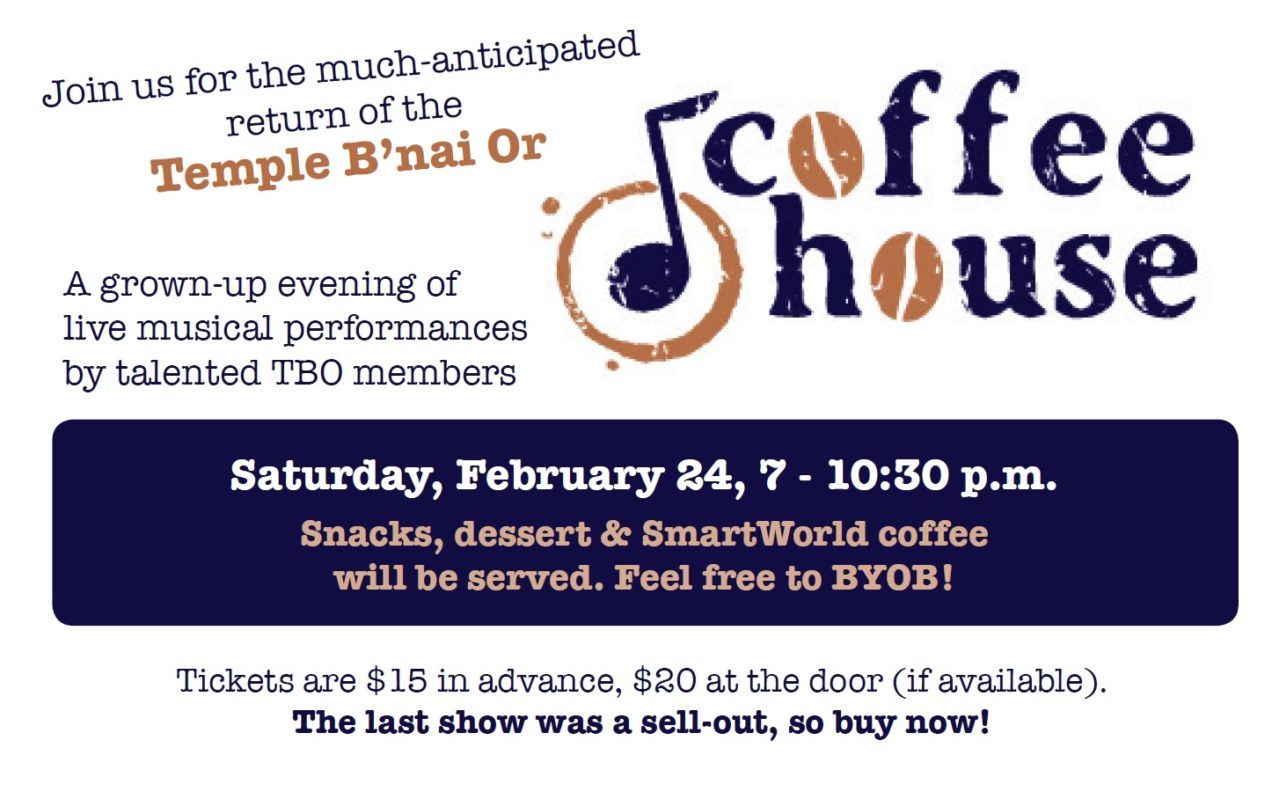 Coffee House:  Click Here to buy your tickets today.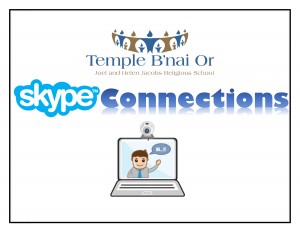 Skype Connections:  Click here to register for Skype Connections.