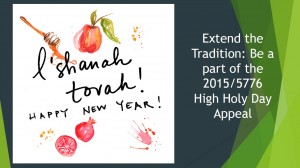 Be a part of the 5776 High Holy Day Appeal and support Temple programs here, and in the community. Click the image to donate.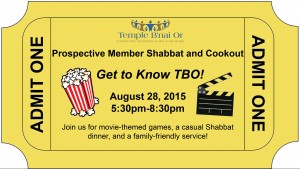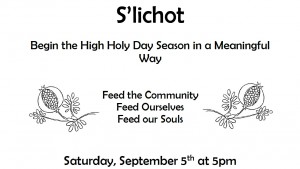 RSVP Today for our annual Prospective Member Cook Out and Shabbat Service. Email office@templebnaior.org by Wed., Aug 26
Welcome the High Holy Days with our clergy and do Mizvot. Click the graphic to learn more. RSVP to office@templebnaior.org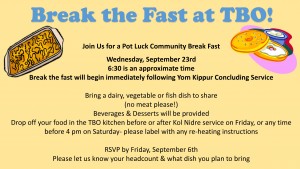 Break the Fast with us! Join us in the social hall immediately after Concluding Service. RSVP to jcohen@madnutrition.com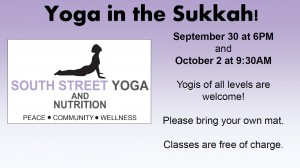 Calling all Yogis! Get centered and start the new year in a healthy way in the TBO Sukkah.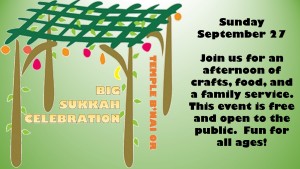 The Big Sukkah is BACK! And at an all new time. Fun starts at 11:30 AM after Religious School.  RSVP to Office@Templebnaior.org