TBO is offering an Early Bird Discount of $50/child off  tuition until June 15th.  Click on the graphic to begin or contact the office.
Video Tribute to Rabbi Rossoff
Click on the image to view a heart-warming video in tribute to Rabbi's 25 year Legacy at Temple B'nai Or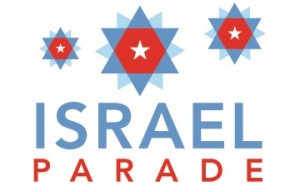 March with us in the Israel Parade, Sunday, May 31 in NYC. Click on the icon for more information. Deadline to buy T-shirts is May 11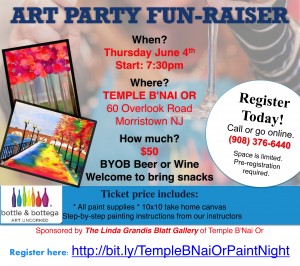 Bring a friend, grab a brush and come to TBO for an evening or "art therapy" and mitzvah. Fun and an unique piece of art to take home are guaranteed! Click on the graphic to buy your ticket today.
Registration is now open for 2015/16 at the Frances & Herbert Brody PreSchool at Temple B'nai Or.  Space is limited, so early registration is recommended.  Call the PreSchool to set up an information session today!