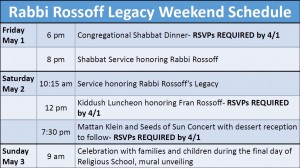 Join us for a weekend of celebration in honor of Rabbi Rossoff's Legacy, May 1-3.  Click on the graphic to enlarge the schedule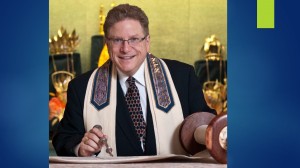 Rabbi Rossoff Tribute Journal
Pay tribute to the Rossoffs for 25 years of service to our community. Proceeds from the Journal go to the Rabbi Donald B. Rossoff Scholarship Fund for TBO children to attend Jewish camps and NFTY events. Click the picture to get started.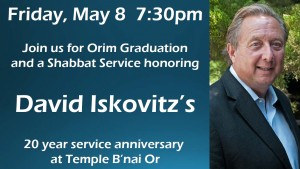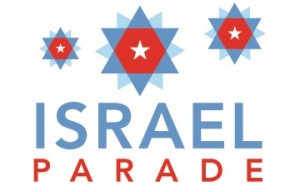 Join us for Orim graduation and a special service honoring the 20 years Service Anniversary of Religious School Director, David Iskovitz.
March with us in the Israel Parade, Sunday, May 31 in NYC. Click on the icon for more information. Deadline to buy T-shirts is May 11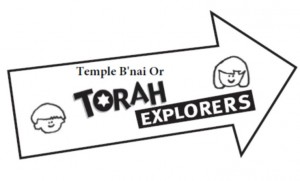 TORAH EXPLORERS is better than ever for the 2014/15 year! Please join us for fun and fabulous programming for littlestcongregants! Perfect for Preschool through 1st Grade.
Registration is now open for 2015/16 at the Frances & Herbert Brody PreSchool at Temple B'nai Or.  Space is limited, so early registration is recommended.  Call the PreSchool to set up an information session today!