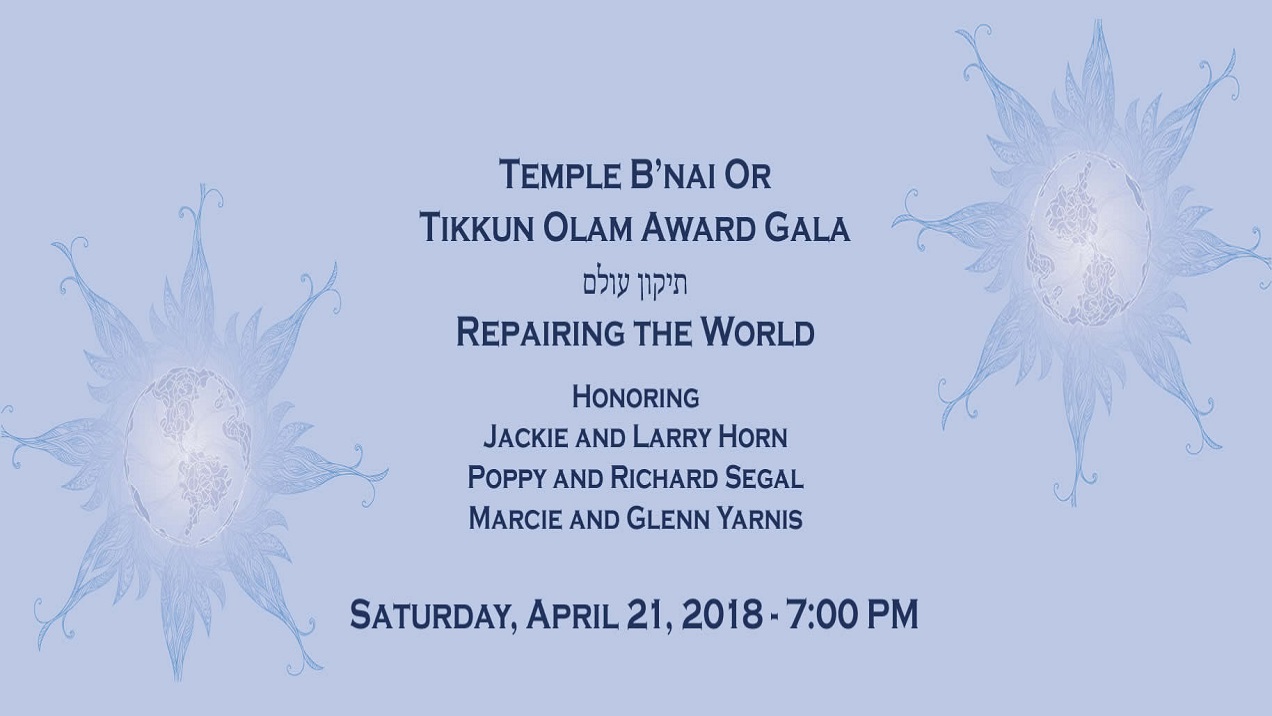 Tikkun Olam Award Gala:  Please join us on April 21 at the Westin Hotel to celebrate Larry & Jackie Horn, Poppy & Richard Segal and Marcie & Glenn Yarnis and their commitment to Tikkun Olam, repairing the world, through their commitment of time, expertise and support of Temple B'nai Or and the greater community.  It is going to be a wonderful evening full of dancing and celebration which will help sustain TBO.  Please click here for tickets and ad journal.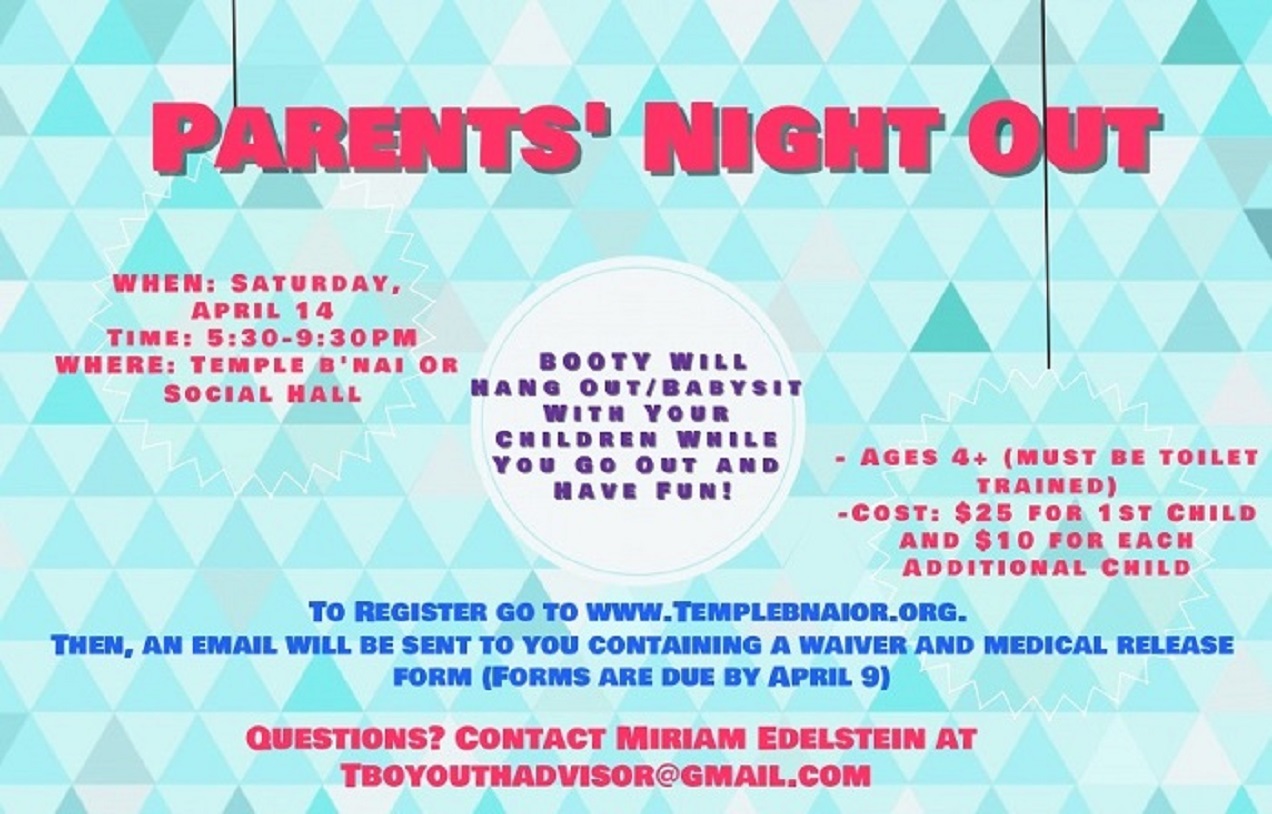 Parents' Night Out:  Saturday, April 14, 5:30-9:30 PM.  Need a night out?  BOOTY, our Sr. Youth Group will hang out and babysit for you!  Click here RSVP today.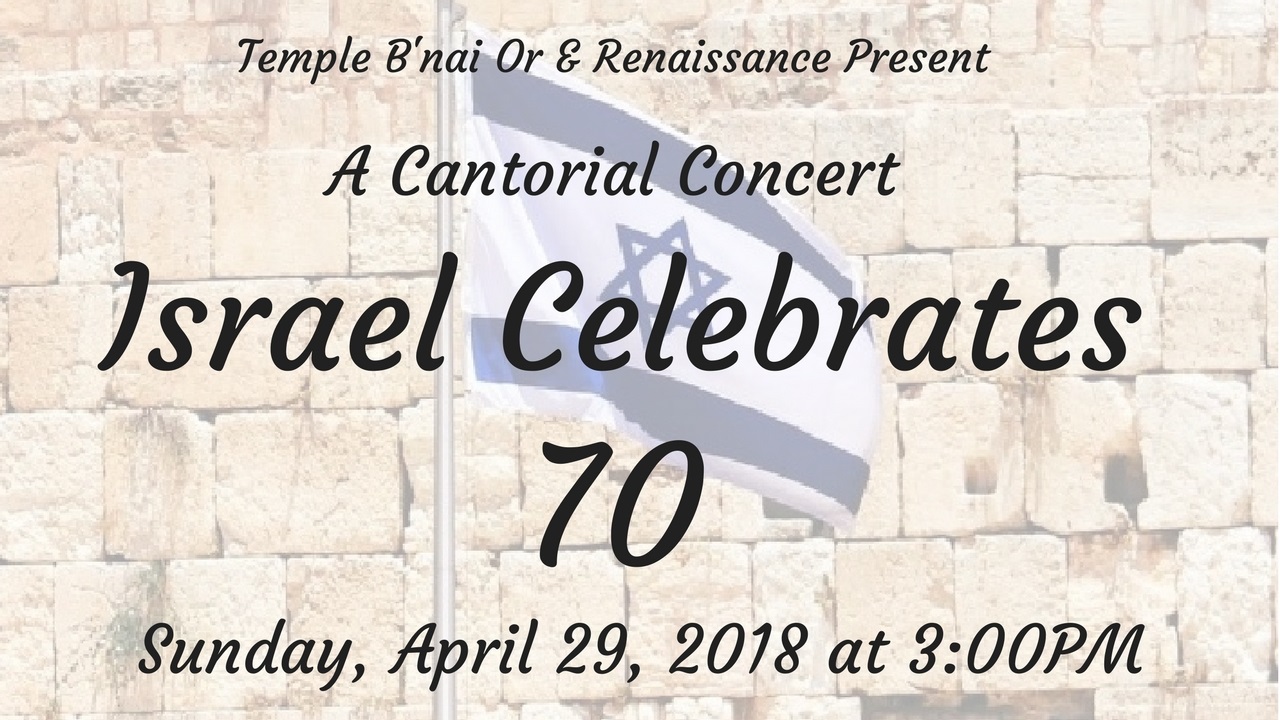 Israel Celebrates 70:  A Cantors Concert on April 29 celebrating Israel's 70th Birthday.  Featuring New Jerseys Cantors Concert Ensemble, Kolot Or and Ketzev - our TBO choirs.  A Linda Grandis Blatt Gallery reception follows.  Click Here to purchase tickets.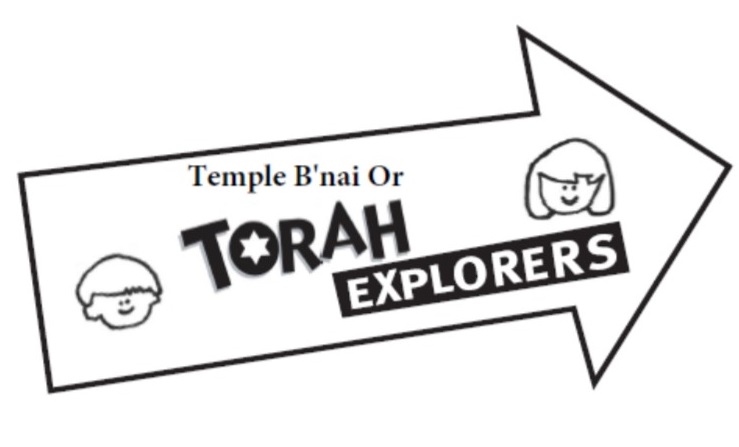 Tot Shabbat:  Not your average Tot Shabbat, join us the 2nd Friday of each month.  Click here to see all our upcoming events!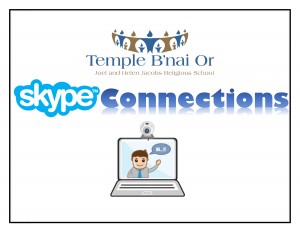 Skype Connections:  Click here to register for Skype Connections.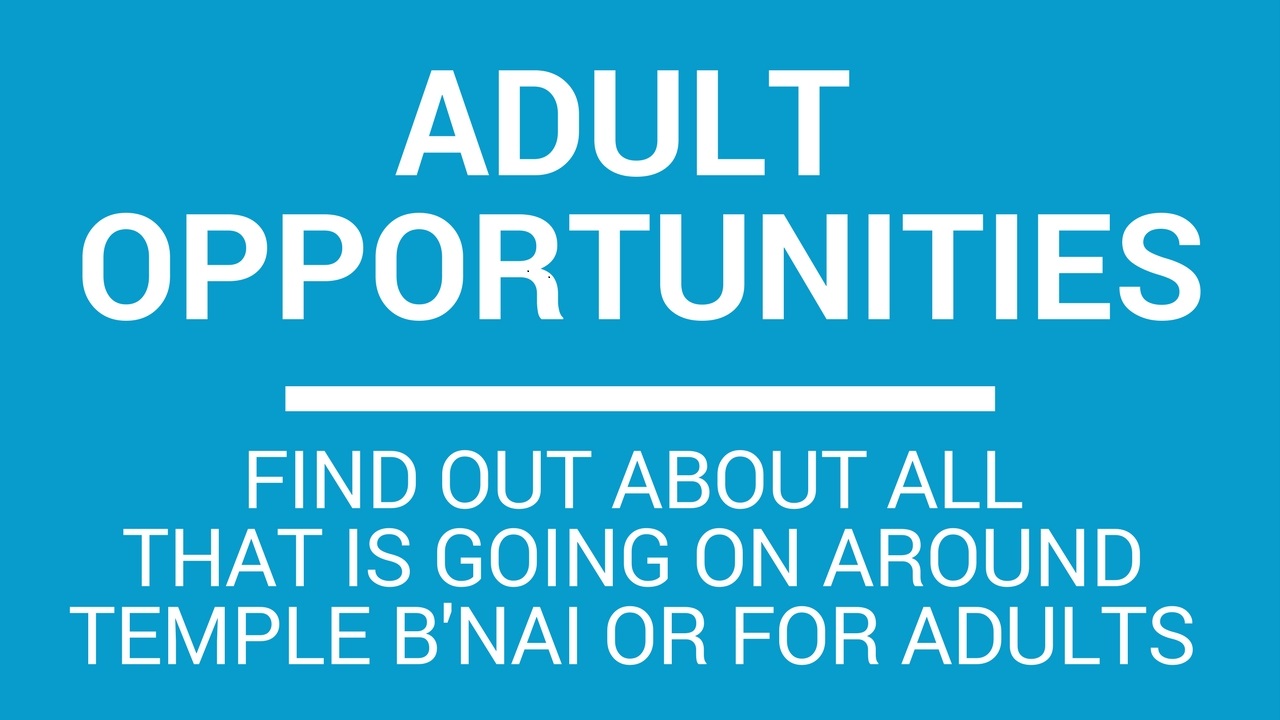 Adult Opportunities at TBO:  Click here for the latest Adult Opportunities Brochure.