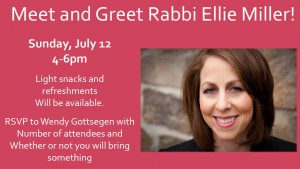 Come out and welcome Rabbi Ellie Miller and her family to TBO.  RSVP to the office. Food contributions are welcome!
Click on the graphic to begin your registration to the Joel & Helen Jacobs Religious School!
Video Tribute to Rabbi Rossoff
Click on the image to view a heart-warming video in tribute to Rabbi's 25 year Legacy at Temple B'nai Or.
Registration is now open for 2015/16 at the Frances & Herbert Brody PreSchool at Temple B'nai Or.  Space is limited, so early registration is recommended.  Call the PreSchool to set up an information session today!