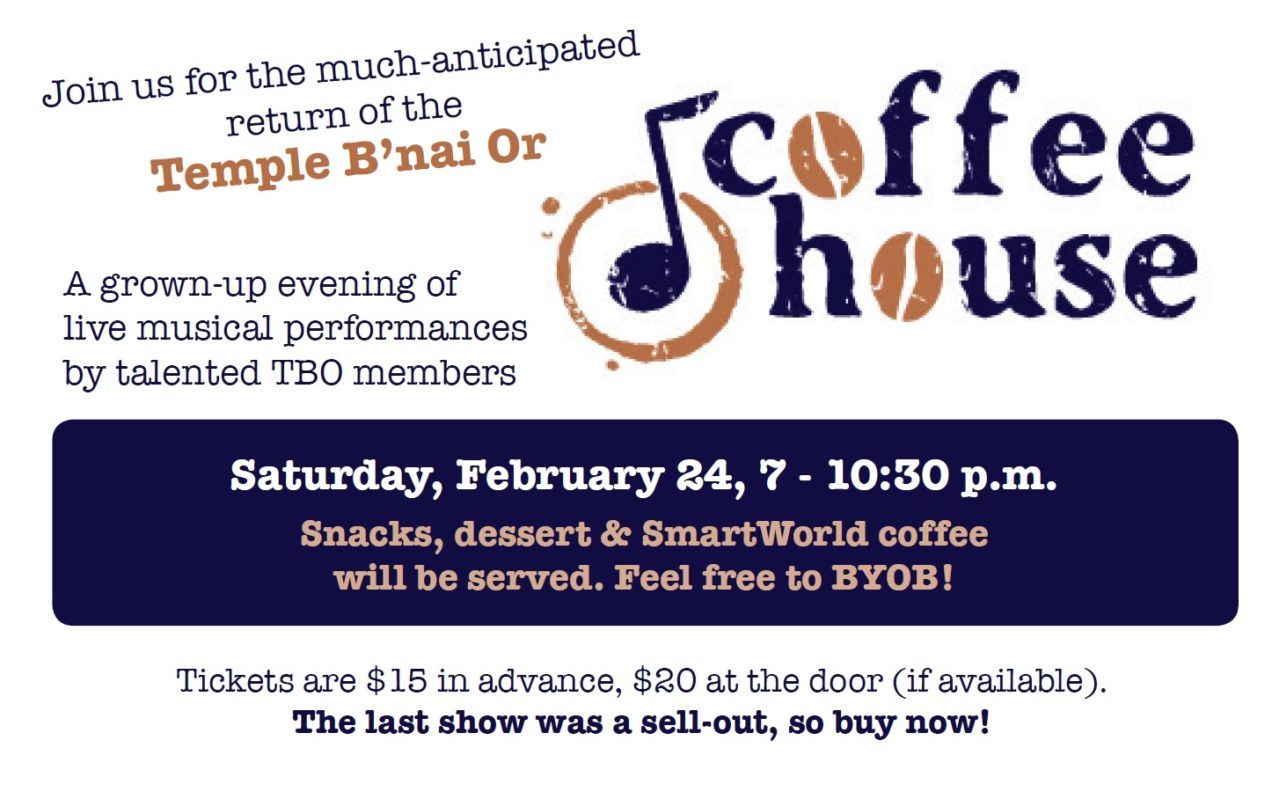 Coffee House:  Click Here to buy your tickets today.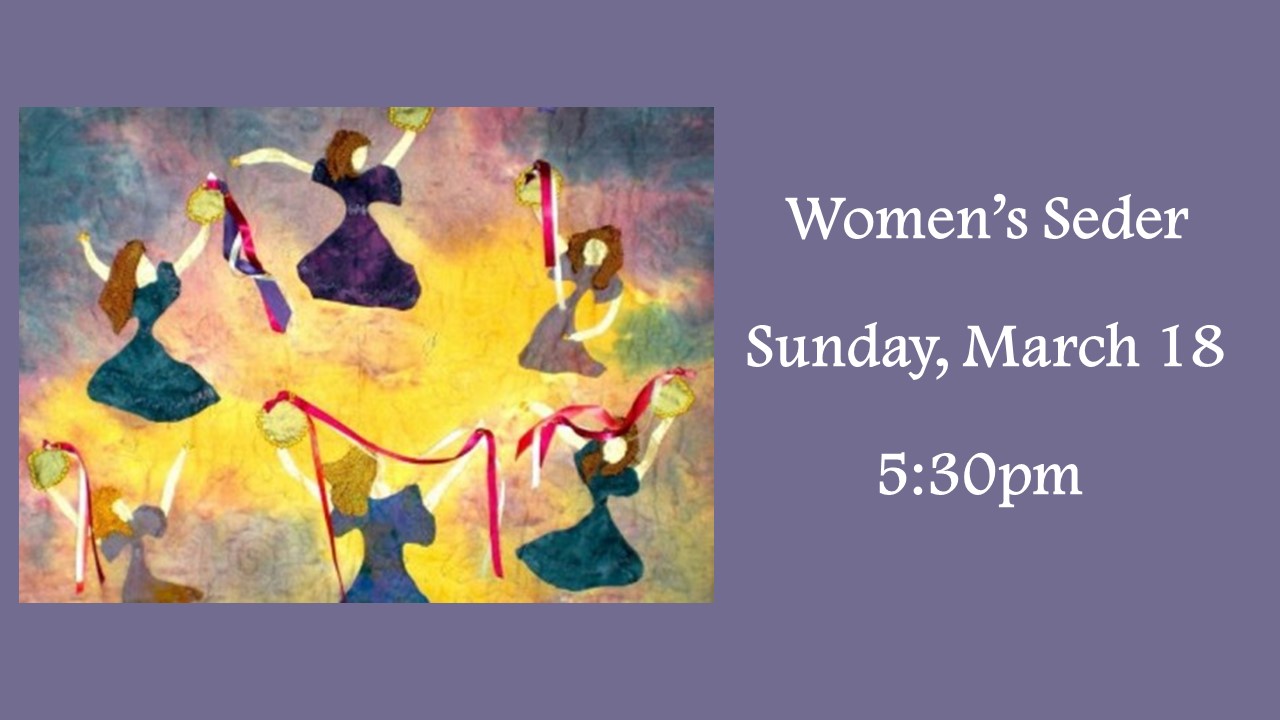 Women's Seder:  Join us on Sunday, March 18 for this annual Sisterhood Seder Tradition.  Click here to register today!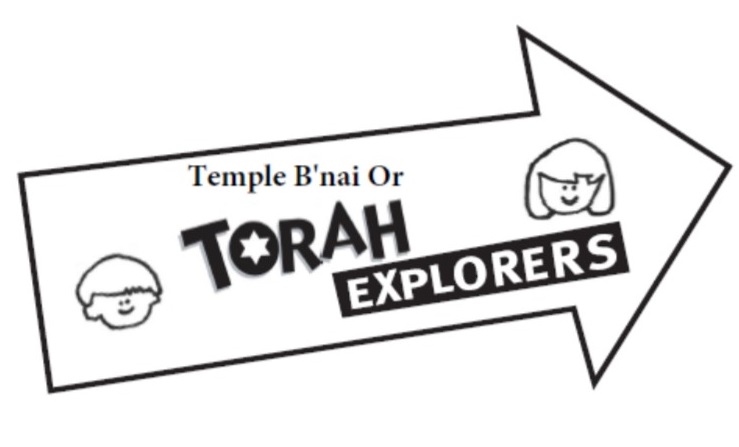 Tot Shabbat:  Not your average Tot Shabbat, join us the 2nd Friday of each month.  Click here to see all our upcoming events!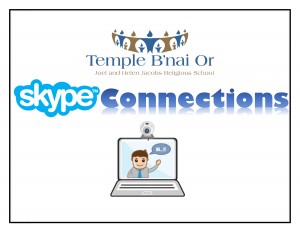 Skype Connections:  Click here to register for Skype Connections.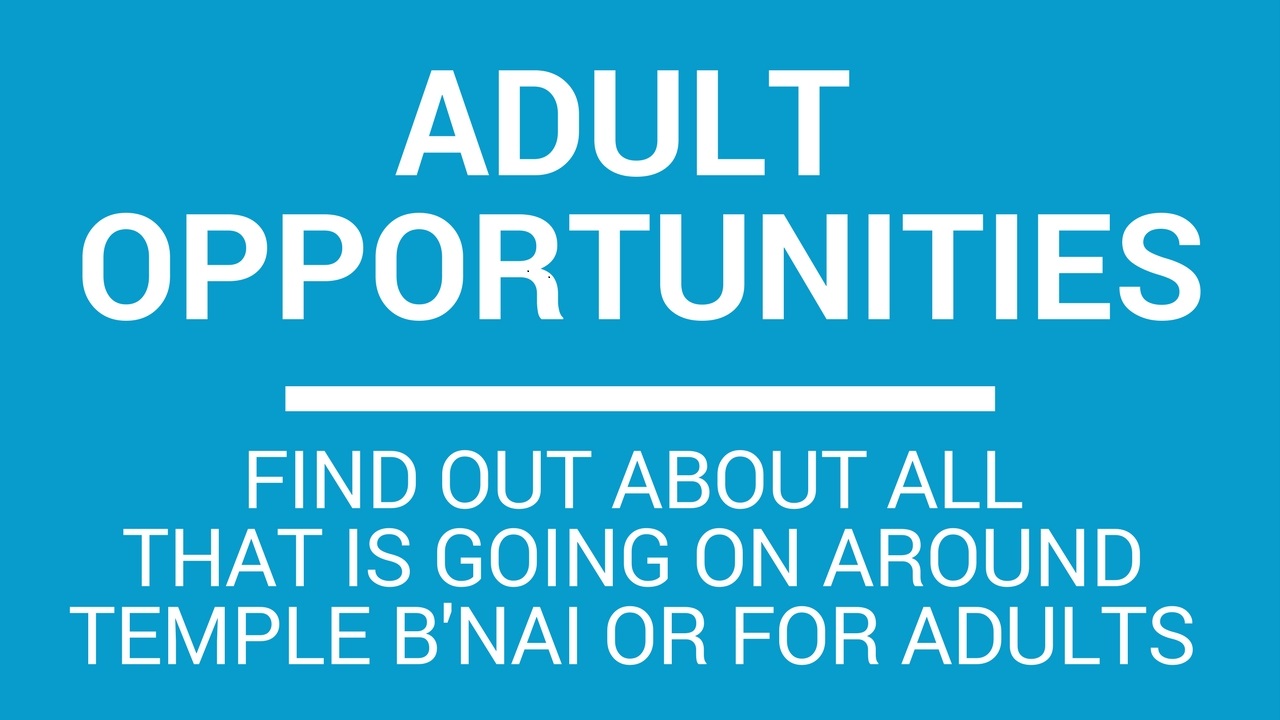 Adult Opportunities at TBO:  Click here for the latest Adult Opportunities Brochure.