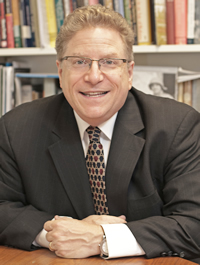 Welcome to the Temple B'nai Or blog. We hope that you will refer to it often, share your thoughts, ask questions, and become part of a TBO dialogue.
As you might have noticed, we are inaugurating a number of new ways of communicating with you and the larger community. With the help of the Board, clergy and program staff, Marketing chair Paul Gottsegen, along with David Fields, managed a process which boiled down our feelings of what TBO is and can be and produced a new Temple logo and tag line.
I hope you will love our new logo as much as I do. It maintains a seven-branched menorah, the symbol of light for the people of light (B'nai Or) that has represented Temple since our beginning. This menorah not only showers us with light and warmth, it reaches out and connects with us where we are. The small candles link one to the other and all together, each person a "spark of the Divine," holding hands across the generations. This image communicates that TBO is about people, about community, about spirituality. The embrace of the menorah, combined with these particular colors, convey the warmth and caring of the community we have been, are, and ever strive to be.
Along with the new logo, we are introducing a new tag-line: "Connecting Tradition to Life." As Paul describes it, The new tag line is a natural evolution of "Warm Reform" – a reflection of our core mission and noble purpose to be an extended Jewish family for all of our members. At Temple, we integrate tradition – the tradition of our people, the tradition of Reform Judaism, the rich tradition of Temple B'nai Or – seamlessly into our everyday lives. For us, tradition is not about lachrymose history or onerous obligation; tradition is about connecting our lives as they are and would be with our rich spiritual, cultural, musical and moral heritage. Connecting is about friendships made, minds expanded through Torah and life-long Jewish identities formed. We connect the resources of our community and our tradition to life, your life, in joy and sorrow, in times of celebration and moments of solace.
Both the logo and the tag line are open to countless interpretations. We would love to hear what they mean to you!
Another innovation is the publication of the B'nai Or-acle. Like many congregations, we are reconfiguring our bulletin as a quarterly journal. The calendars and announcements will be delivered in a more timely fashion through the website and emails. The Or-acle will be more centered on feature articles about Temple and Temple members.
Finally, when you pick up your Tempo on Rosh Hashanah, you will notice that this annual publication will serve as a Temple directory only. Publishing a whole year's calendar so far ahead, often outdated as soon as it is printed, invariably leads to confusion as events and dates are changed. You will be able to access the most up to date calendar on our newly redesigned, user friendly website (www.templebnaior.org) and the weekly Chai-lites.
Please let us know what you think about these new features. Is there information you accessed before that is no longer available in any form?
Communication is what keeps us connected, and connecting is why we are here.
Rabbi Donald Rossoff