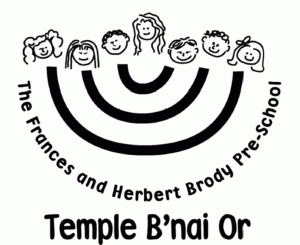 Welcome to the award winning Frances & Herbert Brody Pre-School of Temple B'nai Or. During the 2013-14 school year we were pleased to add 2 more awards for outstanding achievement to our trophy case. We were recognized nationally by the Paradigm Project for Jewish Early Childhood Education for "Outstanding Outdoor Learning Curriculum and Space". The NJ state division of licensing also recognized our outdoor learning space, and are using our facility as a model for other schools to follow.
Registration for the 2014-5 is now filled. We are gladly taking names for our waiting list, so please do not hesitate to contact us for information.
Please join us for our Mommy & Me class that meets on Wednesday mornings, beginning October 29th from 9:45 – 11:00. This class is for children 12 months to 24 months, accompanied by a caregiver. For more information and the registration form, please Click here
Sign up now for TempleTxt! Get information on School closure, event reminders and calendar updates right to your phone. It's the easiest and fastest way to get Pre-School updates.
The Frances and Herbert Brody Pre-School of Temple B'nai Or offers creative, modern learning in a warm, nurturing environment. Our developmentally, appropriate programs are available for children 2 years through 5 years (Pre-Kindergarten). We also offer programs for children accompanied by a parent who are 12 months to 24 months.
Temple B'nai Or Pre-School is a state licensed school that has been in existence since 1966.
Our certified and experienced staff provide age appropriate programming to ensure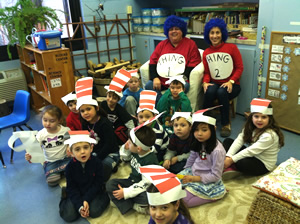 every child receives an exceptional education. Our program is developmentally appropriate, which means that the development of your child is our main priority.  Focusing on the emerging abilities and awareness of each age group, we have tailored our curriculum to include activities which foster cognitive, sensory, gross motor, and fine motor skill growth. Our goal is to provide diverse activities that engage each child's learning style ultimately resulting in Kindergarten readiness.
Communication with our families is essential. A monthly e-mail newsletter is sent to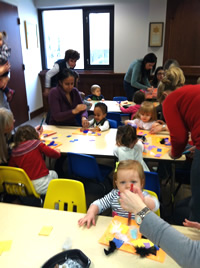 participating families. Calendars with themes and skill development are sent home to parents to encourage discussion, and to reinforce the learning that has occurred at school. Midyear conferences are held to discuss growth and observations. Parent participation is welcomed and encouraged. We continually provide the opportunity for family learning and community sharing.
Social skills and life skills are integrated into our daily routine. Learning through play allows for lessons in empowerment, respect, consideration, and acceptance.  Teaching about Jewish values reinforces the lessons of responsibility, charity, and kindness.  Jewish holidays teach history, culture, and tradition.
Ensuring that each child is in a secure, nurturing environment is our number one priority.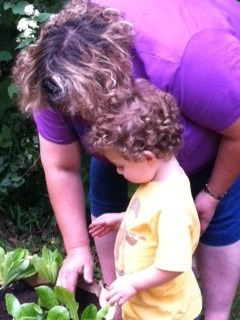 Security key access, a fenced in large play area, entry way camera, in addition to stringent policies and procedures provide a safeguard for our school.  Small class sizes, below minimum ratios, competent staffing, and continued education create an optimum classroom dynamic.  Center based, and traditional teaching strategies allow for experiential learning along with reading readiness, listening skills, and sensory integration.
Our outdoor learning space brings the children the opportunity to experience nature in a whole new way. Using nature as the canvas, our children learn how things grow, experience lessons about the environment, and gain insight into caring for our world.
Temple B'nai Or Pre-School is non-sectarian. Children of all faiths are welcome.
We are a NUT FREE/ALLERGY FRIENDLY environment. Diapers do not prevent children from participating in our programs.