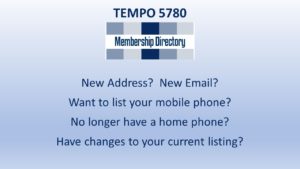 TEMPO 5780  Do you have a new address?  New Email?  Want to add a mobile phone?  Click here to make changes to your current listing today for the 5780 TEMPO (Membership Directory) TODAY.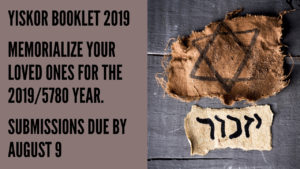 Yiskor Booklet 2019/5780  Memorialize your loved ones for the next year with our annual Yiskor Booklet.  Deadline for submissions is August 9.  Click here to do today!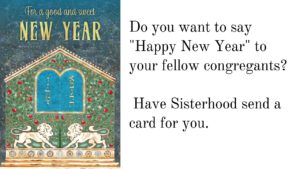 Sisterhood High Holy Day Cards 5780  Send warm New Year wishes to your friends at Temple for the High Holy days.  Click here to sign up today.  Deadline is September 22.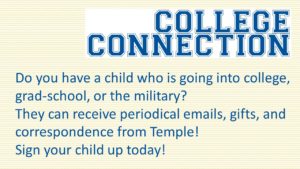 College Connection 2019  Do you have a child who is going to college?  Grad School?  Military?  Sign them up today for College Connections and they will recieve periodical gifts, weekly Chai-lights, and letters from Temple.  Click here to sign them up today!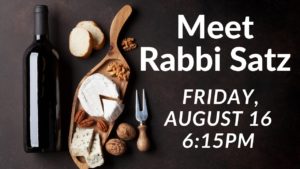 Welcome Rabbi Satz Pre-Neg Friday, August 23, at 6:15PM, join us for a Pre-Neg and meet our new Rabbi, Michael Satz, then stay for our 7:00PM Summer Service.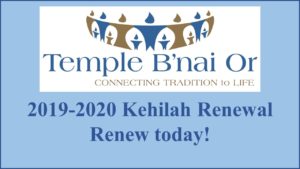 2019-2020 Kehilah Membership  Temple has a lot planned for the upcoming year and is excitied for everyone to be part of it!  Click here to renew today!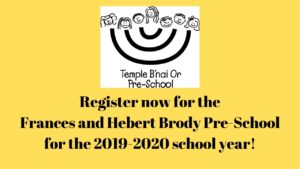 Pre-School Registration  There is still time to register for the Frances and Herb Brody Pre-School for 2019-2020.  Contact Jennie Rubin for more information.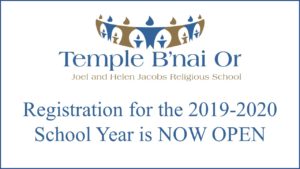 Religious School Registration NOW OPEN!  The 2019-2020 registration is now open.  To register, click here now.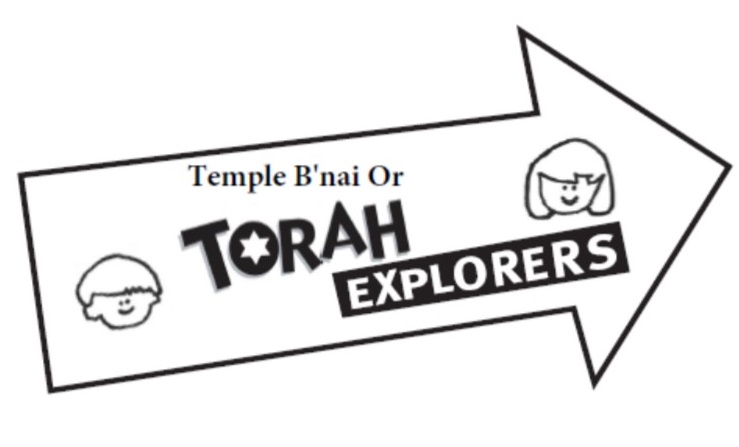 Tot Shabbat:  Not your average Tot Shabbat, join us the 2nd Friday of each month.  Tot Shabbat 2018-2019 schedule is now available!  Click here to view schedule.