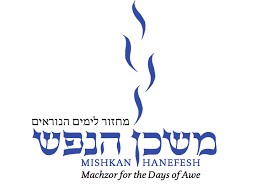 Order the NEW Mishkan HaNefesh for the High Holy Days  To order a machzor, please click here.  Books are $40.  You can opt to donate back to Temple and have the book dedicated and put in the sanctuary after the holidays!
Calling All Shofar Blowers  If you have a shofar and can blow it, please contact the Rabbi or the Cantor to discuss a little prep project for the High Holidays.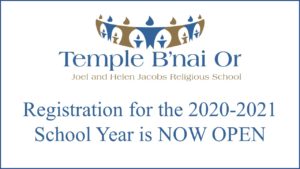 Registration is now open for the 2020-2021 Religious School!  To register today, please click here.
Questions?  Contact David Iskovitz or Barbara Sherman.
Temple has a new Re-Entry Task Force, led by Past President, Keith Barbarosh.  To see all that is happening, please click here.  If you have any concerns, comment, or helpful information, please click here.
2020-2021 Kehilah Membership
Especially now during these tumultuous times in our world, we hope you continue to experience the importance and value of being part of the Temple B'nai Or family. People choose to experience that commitment and connection in different ways. Some choose to make their closest friends here at our Temple. Others connect intellectually in Jewish education programs or through worshipping together or engaging in charitable community events. Our Temple community is there to support each other, to celebrate Simchas, and bring comfort when there is hardship or loss.

To renew your kehilah membership today, please click here.

To fill out our volunteer pledge form, please click here.
Online Services
Below are links to keep you connected to Temple during this time.
Please note: Our Friday Shabbat Service will now begin at 6:00 PM. ONEG will begin at 7:15 PM.
Siddurim (prayer books) are available in the Temple office! If you would like to "borrow" a siddur (prayer book) for Shabbat services, please come to Temple and pick one up. Please call ahead to make sure we are here to accommodate you.
Pre-School Friday Morning Services, 9:30 AM:
Pre-registration is a must. To register, click here
Friday Night Services, 7:15 PM:
To view on YouTube - click here
Friday Night Oneg, 8:15 PM:
To join on Zoom, click here
Bagels and Torah, Saturdays, 9:00 AM:
To join on Zoom - click here
Support Group for These Strange Times with Therapist Gail Lalk and Rabbi Satz, Thursdays, 10:00 AM
To join on Zoom, click here
Hebrew with Cantor, Thursdays, 1:00 PM:
To join on Zoom, click here
Men's Schmooze:
Class is postponed until further notice.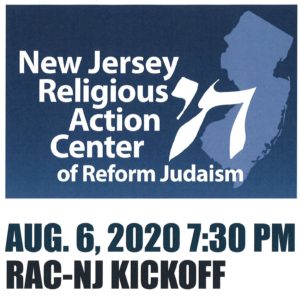 Religious Action Center-NJ Official Launch- Let's Join them August 6th!
TBO is pleased to be supporting the Religious Action Center's newest statewide organizing project, RAC-NJ. RAC-NJ will enable us to work in concert with other congregations across the state to put our Jewish values into practice in this moment when we know that history is unfolding all around us. Please join us for RAC-NJ's official launch on August 6 at 7:30 PM via Zoom. The registration link is available here: 
https://RAC.org/NJKickoff
 -- and we would like to see our congregation well-represented!  In addition to registering, please RSVP to Judy (
judithgstein@yahoo.com
) or Tanya (
vebtls@gmail.com
), Social Action Co-chairs, to let them know you plan to attend.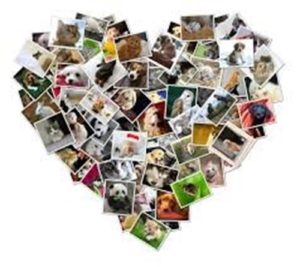 Before you head back out into the world and while you are still nestled in at home, please go on a treasure hunt.  We are looking for photos and videos to include in our future honoring of David and Jennie.  Plus we are working on a more general video for our use in marketing the Temple to new members.  So please dig through your old photos in boxes, on computers, phones, tablets, or wherever you store them.  We want everyone to be able to see themselves in the finished product.  Make sure you're in it by sending your materials to  halliebeyer@gmail.com.
We would love your help!
Temple B'nai Or Covid-19 Update
The Temple B'nai Or building is closed until further notice.
But we are here for you.
If you need immediate assistance from the clergy, please call Temple at 973-539-4539,
then dial 8.

For non-emergencies:
Temple Office
To reach Joel D. Katz, click here.
To reach Kim Lefferts, click here.
Frances and Herbert Brody Pre-School
To reach Jennie Rubin, click here.
Joel and Helen Jacobs Religious School
To reach David Iskovitz, click here.