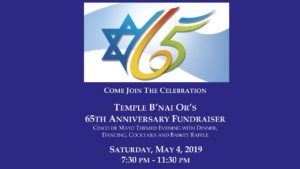 TBO's 65th Anniversary Fundraiser  Join us for our special celebration!  Our Cinco de Mayo themed evening is set for Saturday, May 4, 7:30 - 11:30 PM.  We hope you will be able to join us!  Click here to purchase tickets for this wonderful event!  All are welcome!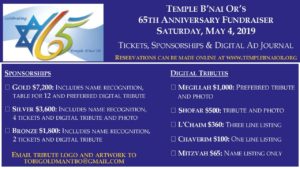 Ad Journal for 65th Anniversary  Would you like to be part of our digital photo album commemorating Temple B'nai Or's 65th Anniversary?  You can!  Click here to be part of our history!  Questions?  Email Tobi Goldman.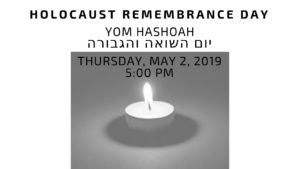 Yom Hashoah Join us on Thursday, May 2 at 5:00 PM, for our Congregational Commemoration of the Holocaust led by our teens and Junior Choir.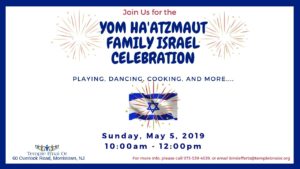 Yom Ha'Atzmaut Family Israel Celebration on Sunday, Mary 5, from 10:00 AM - 12:00 PM.  Israeli games, dancing, food, and more!  Come celebrate with us!!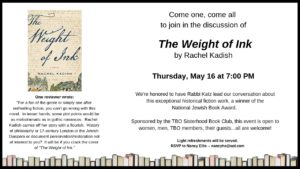 Sisterhood Book Club Men, women, guests: ALL ARE WELCOME! Save the Date...and start reading "The Weight of Ink."  We will meet on Thursday, May 16, at 7:00 PM.  Get the book now and start reading!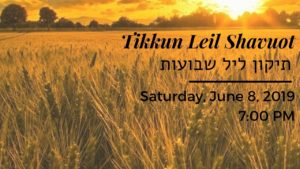 Tikkun Leil Shavout Save the Date!  Saturday, June 8, at 7:00 PM.  More information and registration information will be coming soon!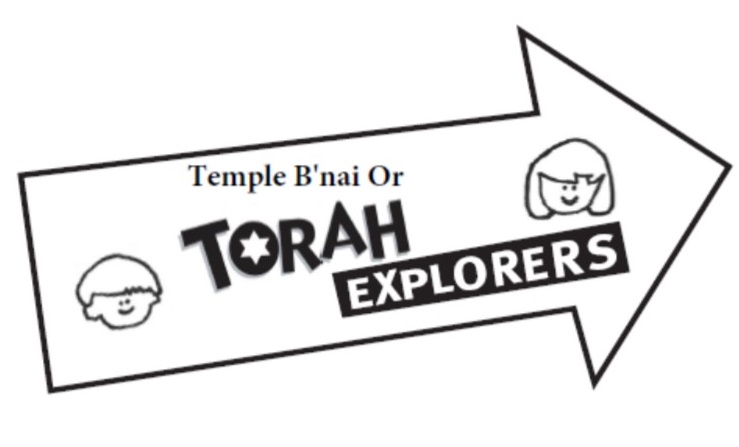 Tot Shabbat:  Not your average Tot Shabbat, join us the 2nd Friday of each month.  Tot Shabbat 2018-2019 schedule is now available!  Click here to view schedule.