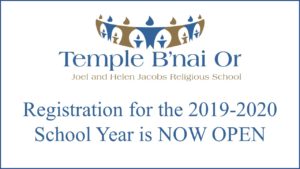 Religious School Registration NOW OPEN!  The 2019-2020 registration is now open.  To take advantage of the early bird pricing available now until June 15, click here now.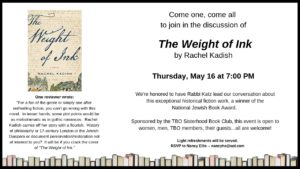 Sisterhood Book Club Men, women, guests: ALL ARE WELCOME! Save the Date...and start reading "The Weight of Ink."  We will meet on Thursday, May 16, at 7:00 PM.  Get the book now and start reading!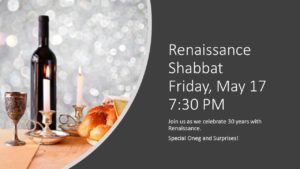 Renaissance Shabbat Come and be part of a special Shabbat Service on Friday, May 17 at 7:30 PM.  Renaissance members will participate in the service as we honor and celebrate 30 years with Renaissance!  Not to be missed.  A special Oneg and surprises!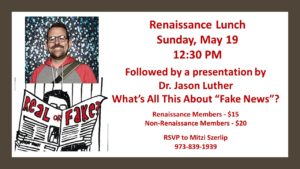 Renaissance Lunch Enjoy a lunch with Renaissance on Sunday, May 19 at 12:30 PM followed by a presentation by Dr. Jason Luther on What's All This About "Fake News"?  Renaissance members $15; Non-Renaissance members $20.  RSVP to Mitzi Szerlip at 97.839.1939.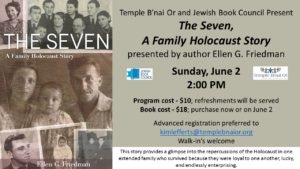 The Seven, A Family Holocaust Story Ellen G. Friedman will be at Temple on Sunday, June 2, at 2:00 PM to present her book to us.  Click here to RSVP.  Cost is $10 for program; $18 for book, can be now or on June 2.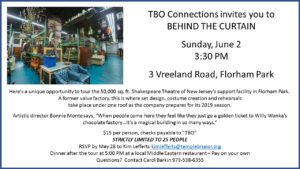 Behind the Curtain  Join TBO Connections on a tour of Shakespeare's Theatre of New Jersey in Florham Park on Sunday, June 2, at 3:30 PM.  $15 per person.  Limited to 25 people.  RSVP to Kim Lefferts.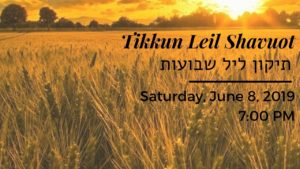 Tikkun Leil Shavout Join us for a night of music, learning, and fun on Saturday, June 8, at 7:00 PM!  Registration in now open!  Click here to sign up today.
Farewell to Rabbi Katz  Join us on Monday, June 10, at 6:30 PM as we say "farewell" to Rabbi Katz.  He will reflect on his year with us at TBO and you can wish him well on his next position!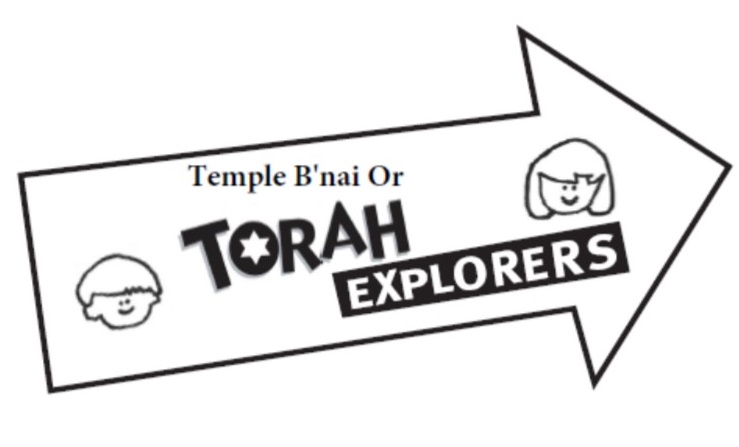 Tot Shabbat:  Not your average Tot Shabbat, join us the 2nd Friday of each month.  Tot Shabbat 2018-2019 schedule is now available!  Click here to view schedule.