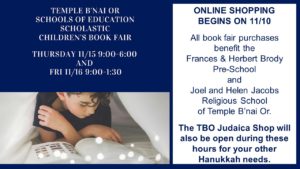 TBO Schools of Education Book Fair: Come browse our books at the annual Book Fair on Thursday, November 15 and Friday, November 16.  Click here for more information.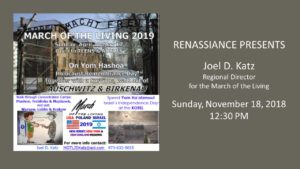 Renaissance Presents Joel D. Katz: Join us as our guest speaker talks to us about March of the Living.  RSVP to Mitzi Szerlip.  Click here for more information.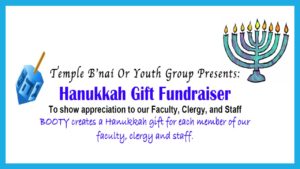 BOOTY's Hanukkah Gift Fundraiser:  Show your appreciation to our Religious School Teachers, Clergy, and Staff with our annual gift fundraiser.  Click here for the form.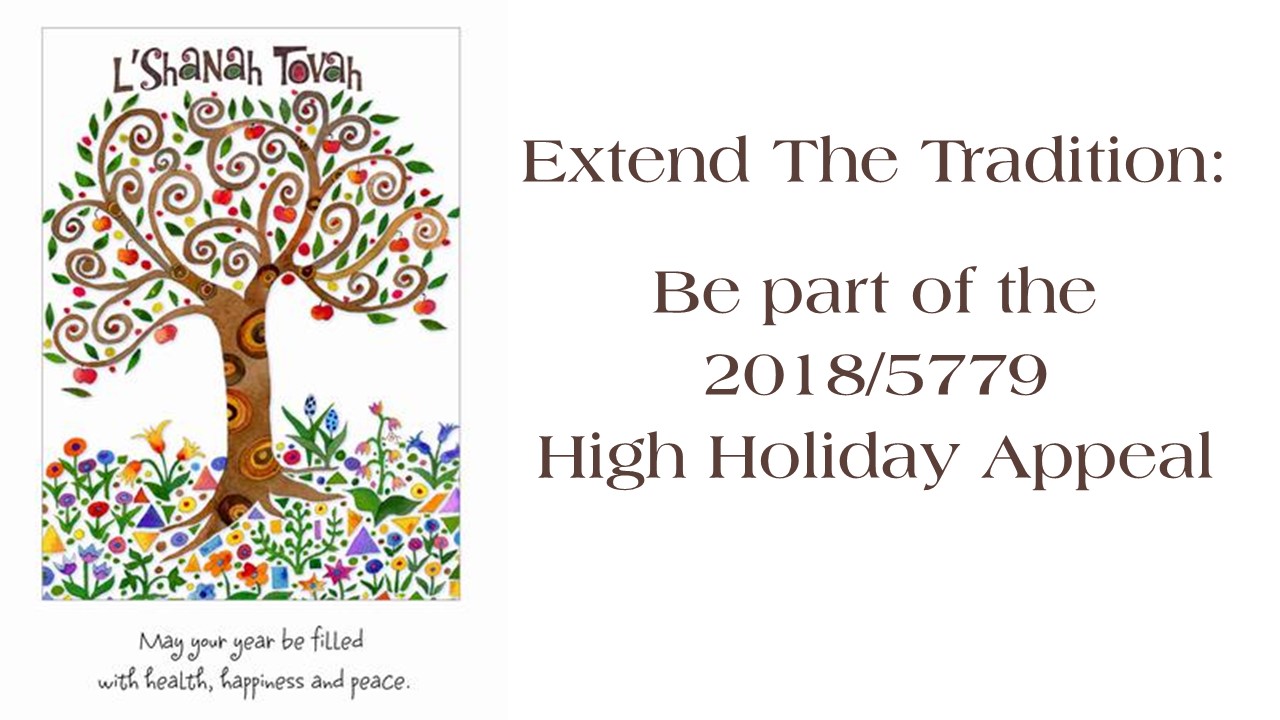 High Holiday Appeal:  Click here to make a contribution to the High Holiday Appeal today.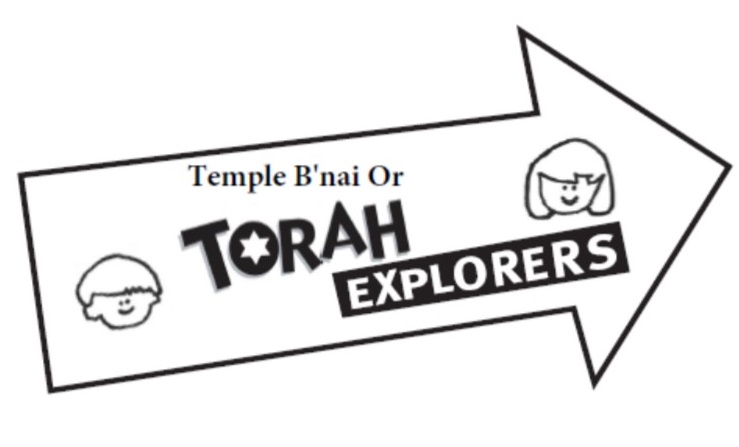 Tot Shabbat:  Not your average Tot Shabbat, join us the 2nd Friday of each month.  Tot Shabbat 2018-2019 schedule is now available!  Click here to view schedule.