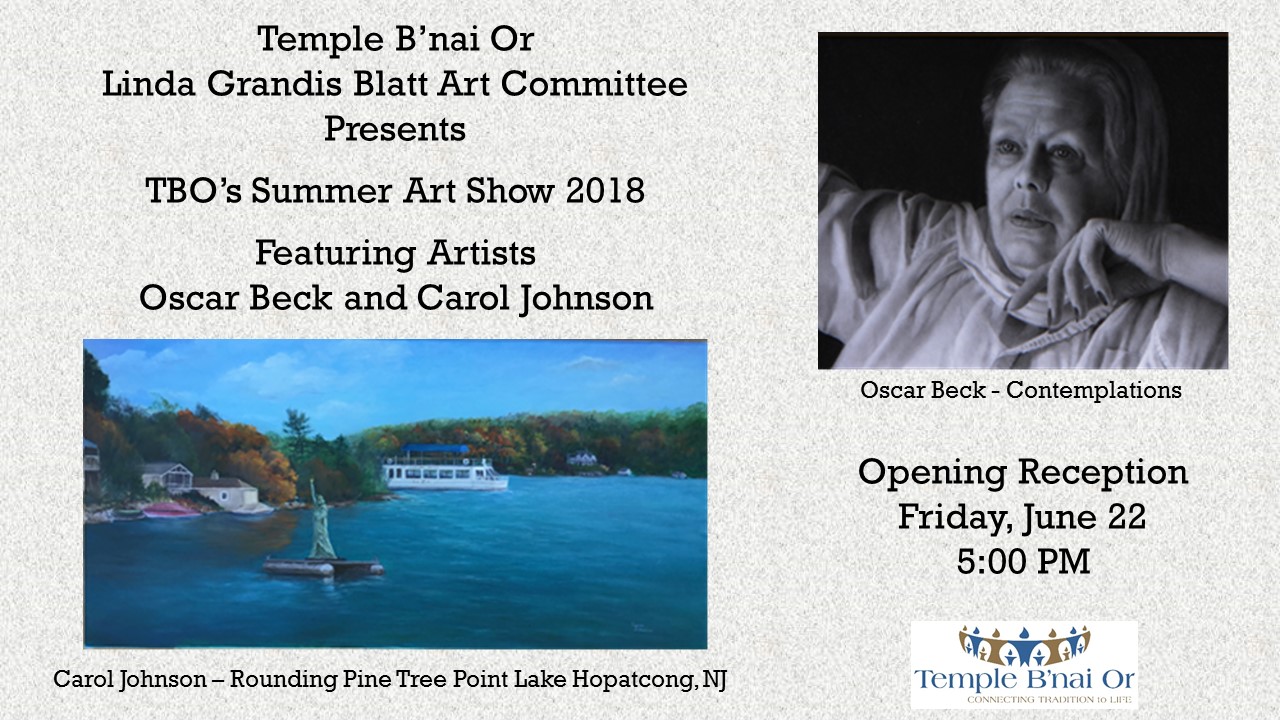 Summer Art Show Opening Reception:  Join us on Friday, June 22 at 5:00 PM and meet our Summer Art Show artists, Oscar Beck and Carol Johnson, for a reception prior to Shabbat Services.  Click here for more information on the artists.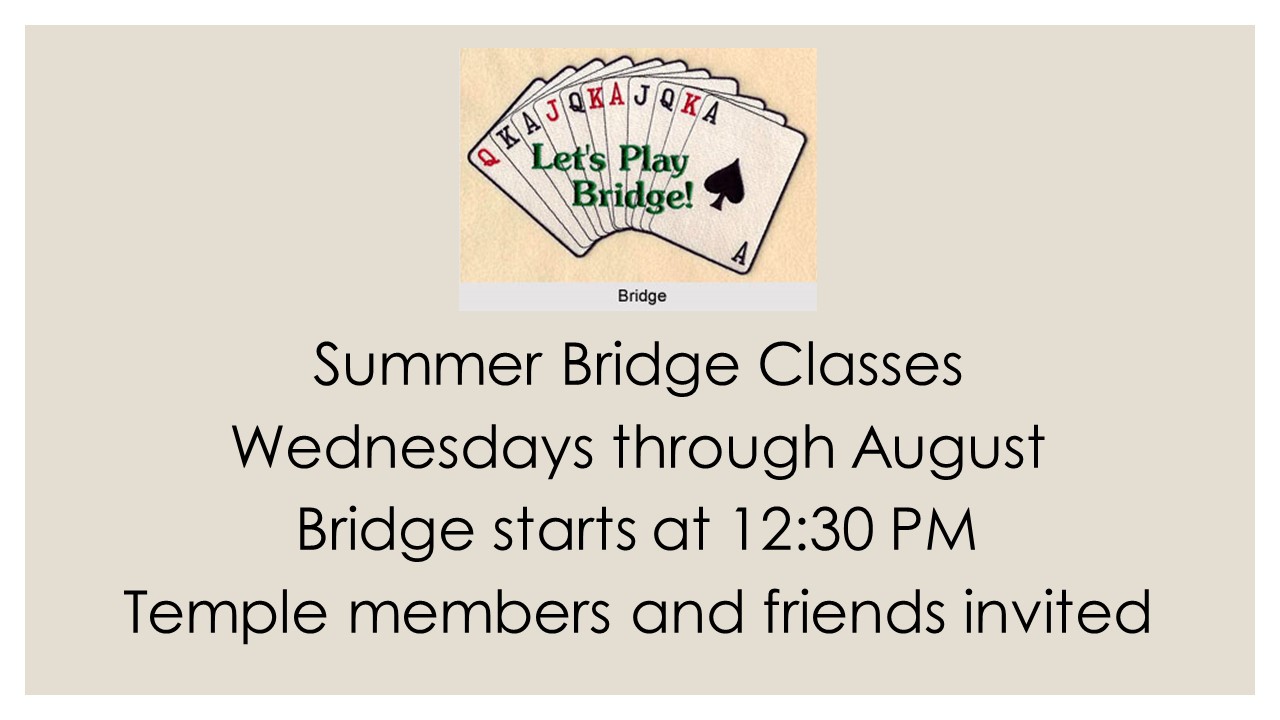 Bridge:  Join us for bridge this summer!  Wednesdays through August.  Contact Carol Barkin for more information or to tell her you want to join us!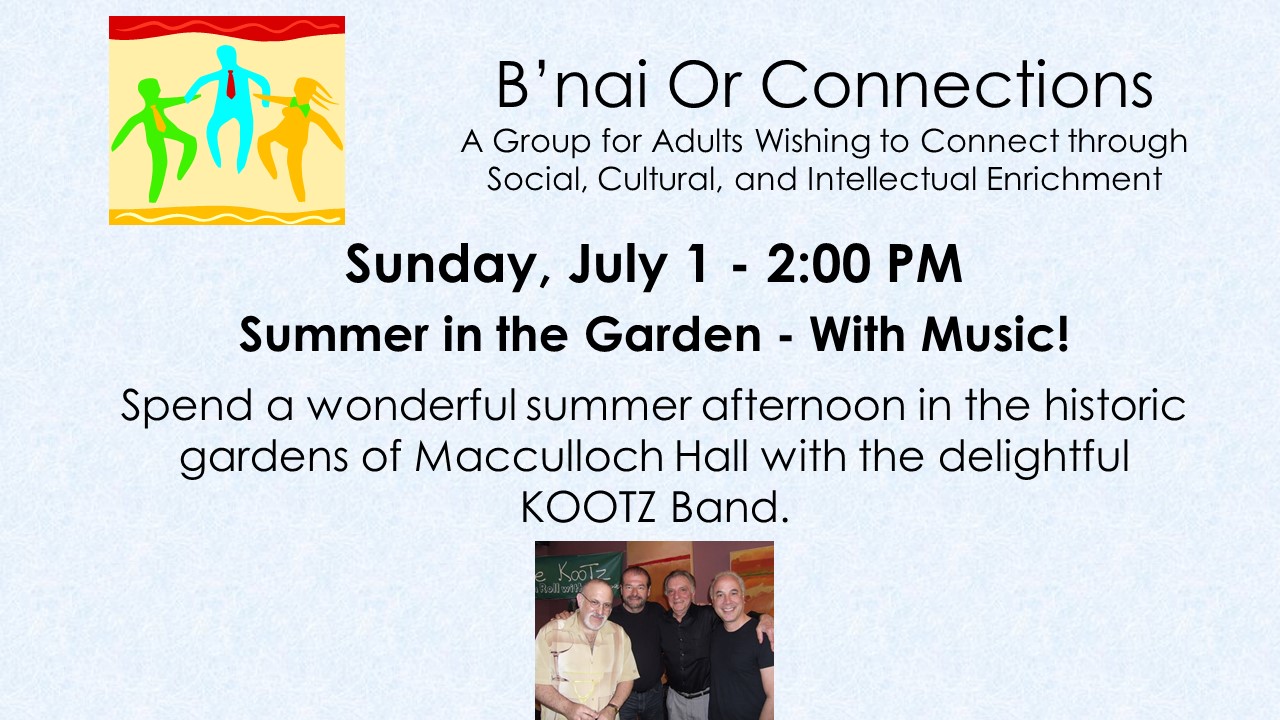 Summer in the Garden - with Music!  Join TBO Connections in a wonderful afternoon in the Macculloch Hall Gardens listening to the KOOTZ Band.  Click here for more information.
Religious School Registration:  Registration for the 2018-2019 School Year is now open!  Click here to register today.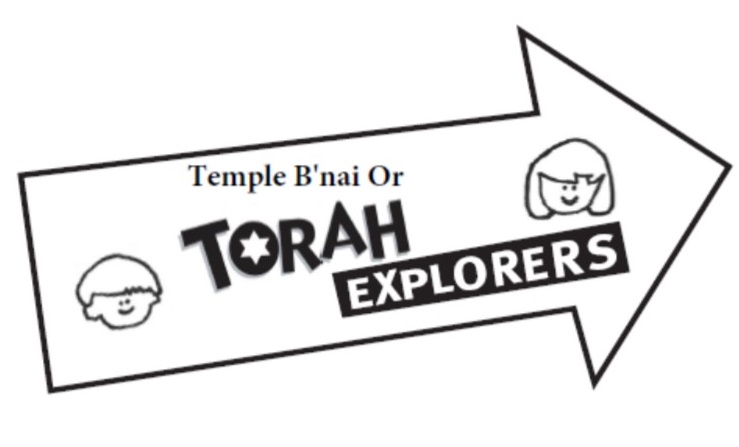 Tot Shabbat:  Not your average Tot Shabbat, join us the 2nd Friday of each month.  Tot Shabbat will return in the Fall, stay tuned for schedule!