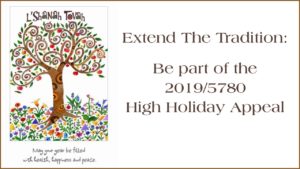 2019/5780 High Holy Day Appeal  Extend the tradition with our annual High Holiday Appeal.  Click here to give today.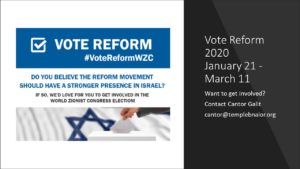 Vote Reform 2020  Elections begin on January 21, 2020 through March 11, 2020.  This is an important vote for a stronger Reform presence in Israel.  Anyone who is Jewish and over the age of 18 can vote! For more information, go to to the ARZA website.  To get involved, contact Cantor Galit.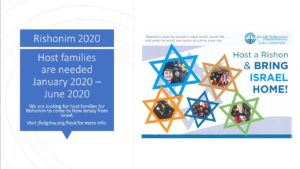 Host a Rishon and Bring Israel Home!  We are looking or warm, loving families to serve as hosts.  This is a wonderful opportunity for families with children to create a lasting connection with a young Isreali.  Click here for more information, or to request an application, click here.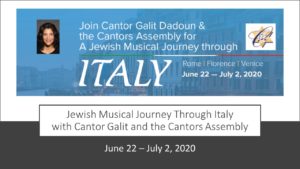 A Jewish Musical Journey Through Italy, June 22 - July 2, 2020  Join Cantor Galit and the Cantors Assembly as they take a musical journey through Italy.  For more information, click here.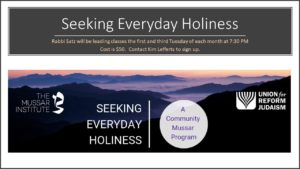 Seeking Everyday Holiness  Join this new class, led by Rabbi Satz. Classes are every other Tuesday at 7:30 PM.  $50 per person.  Click here for more information or to sign up.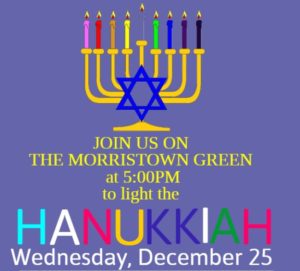 Lighting the Menorah, Wednesday, December 25, 5:00 PM  Join us on the Morristown Green as we celebrate Hanukkah with the Morristown Jewish Center.  We will light the menorah at 5:00 PM and then we are all invited to MJC at 6:15 PM or a kosher chinese dinner.  DJ and prizes?  Adults $15; children (up to age 12) $7.50; family max $50.  RSVP to miriam@mjcby.org.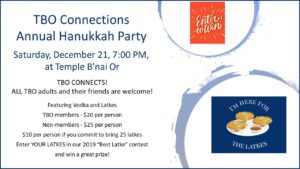 TBO Connections Hanukkah Party, Saturday, December 21, 7:00 PM  All are welcome (21 and older) to Connect with us for our annual Hanukkah party.  Enter the "Best Latkes 2019."  Special prizes for the winners.  Click here to RSVP today.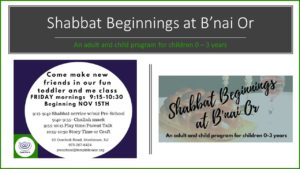 Shabbat Beginnings at B'nai Or  An adult and child program for children birth-3 years, Fridays at 9:15 AM.  Come make new friends in our fun toddler and me class.  For more information or to RSVP, click here.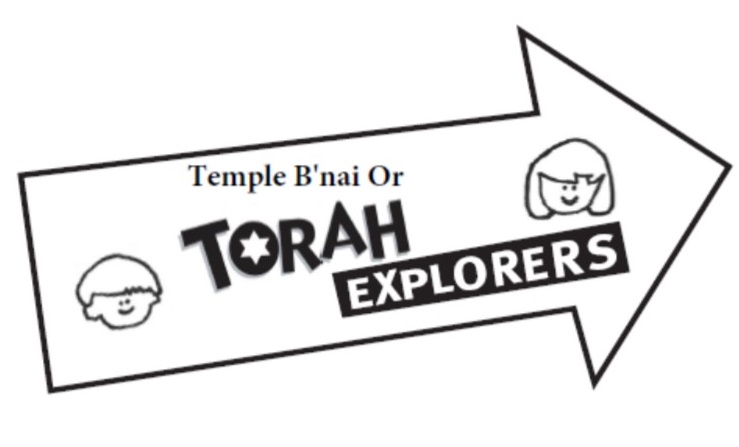 Tot Shabbat:  Not your average Tot Shabbat, join us the 1st Friday of each month.  Tot Shabbat 2019-2020 schedule is now available!  Click here to view schedule.