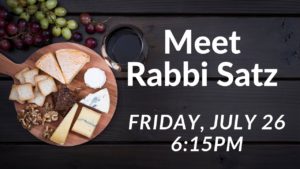 Welcome Rabbi Satz Pre-Neg Friday, July 26, at 6:15PM, join us for a Pre-Neg and meet our new Rabbi, Michael Katz, then stay for our 7:00PM Summer Service. The next dates are August 16 and August 23.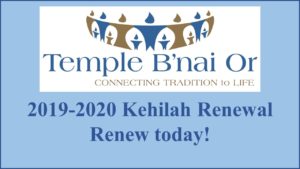 2019-2020 Kehilah Membership  Temple has a lot planned for the upcoming year and is excitied for everyone to be part of it!  Click here to renew today!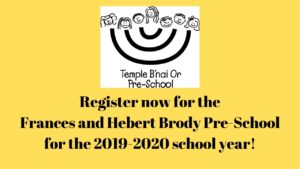 Pre-School Registration  There is still time to register for the Frances and Herb Brody Pre-School for 2019-2020.  Contact Jennie Rubin for more information.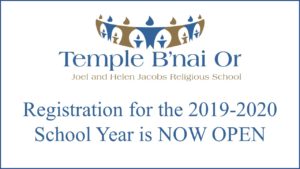 Religious School Registration NOW OPEN!  The 2019-2020 registration is now open.  To register, click here now, pricing increases by 5% on July 31.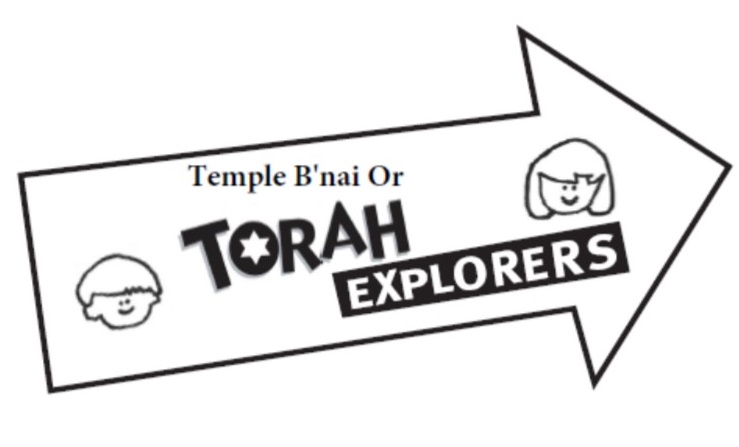 Tot Shabbat:  Not your average Tot Shabbat, join us the 2nd Friday of each month.  Tot Shabbat 2018-2019 schedule is now available!  Click here to view schedule.