2020/5781 High Holiday Appeal
It is Not Too Late to Be a Part of the 5781 High Holiday Appeal. You can help us provide more services and programs for those of our community in need. Your High Holiday Appeal donation further supports our Temple members. Thank you to those who have already donated! If you have not donated yet,  click here to make your donation online or return the pledge card you should have received in the mail.  If you did not get the card and would like one, please contact the office.
Gary Fisch's message, co-chair for the High Holiday Appeal, got rave reviews. click here to watch it now.  Todah Rabah!
Happenings at TBO
Come for the Friday Night Pre-Neg and stay for Our Shabbat Friday, October 30, 6:30PM.  Services begin at 7:00 PM. 
To register, please click here
We hope you will join us for services on Zoom

Friday Night Oneg, Friday, October 30, 8:15 PM will immediately follow services on Zoom.
Bagels and Torah, Saturday, October 31, 9:00 AMwith Rabbi. Discuss the parashah (Torah portion) of the week. Most Shabbats 9–10am.
To join on Zoom, click here.
Shabbat Service, Saturday, October 31, NOTE NEW TIME DUE TO POWER OUTAGE: 11:00 AM
Join us as Caroline Price is called to the Torah as a Bat Mitzvah. To be part of this service on Zoom, click here.
To make a donation in honor of Caroline, click here.
Hebrew with Cantor, Thursdays, 1:00 PM Join our intimate group to study Hebrew at an accessible pace and to analyze concepts of the language. We warmly welcome new learners. New members study with current members to help accelerate their learning and to become part of our community. This Thursday, we will gather in the TBO sukkah (which is open with lots of air and we will social distance. Please let Cantor Galit know you are coming. "I love love love learning Hebrew! Prayers are more expansive, poetic and theologically open in Hebrew than in English."
To view on Zoom, click here.
Men's Schmooze
Class is postponed until further notice but we are hoping to get together during Sukkot so be on the lookout!
Other Temple-Wide Information
Temple B'nai Or
Entry Procedures
If you are coming to Temple for personal business, please use the entrance by the offices. You will be required to wear a mask when entering the building. Proceed to the office, where you will be asked to sign our COVID entry paperwork and have your temperature taken.
Thank you in advance for your cooperation!

Nourish.NJ's 2020 Hunger Walk,
October 1-18
Temple B'nai Or is a founding member of nourish.NJ (previously Morristown Community Soup Kitchen).  Since 1984, our congregation has been responsible for preparing and serving meals the first Wednesday of each month.  Since COVID-19 hit, volunteers have been on hiatus, but the staff has not been resting on their laurels.  Many exciting changes are coming to nourish.NJ as the organization shifts to meet the clients' needs in new ways.
Untill we can go back to volunteering, we ask congregants to continue TBO's commitment by joining Nadine Milberg and Meg Wiviott on the Annual Hunger Walk 2020.  It is a virtual event this year, but you will get links to staff narrated stories instead of the usual story cards.
This is one of noursh.NJ's biggest fundraisers, so we hope you will support it.  Click here to join our team or make a donation.

TBO Social Action is working to make TBO a 100% voting congregation!  As Reform Jews, we believe democracy is strongest when everyone participates—and it suffers when citizens are shut out from the democratic process or choose not to engage.
 
The Religious Action Center (RAC) is encouraging reform congregations around the country to become 100% voting congregations.  To that end, we are asking each congregant to fill out a Voter Pledge by clicking link below. 
Every Voice, Every Vote: Temple B'nai Or's 2020 Civic Engagement Campaign Pledge to Vote 
We will track the percentage of pledges completed and continue to encourage our congregation towards our goal of 100% participation.  Please pledge today!!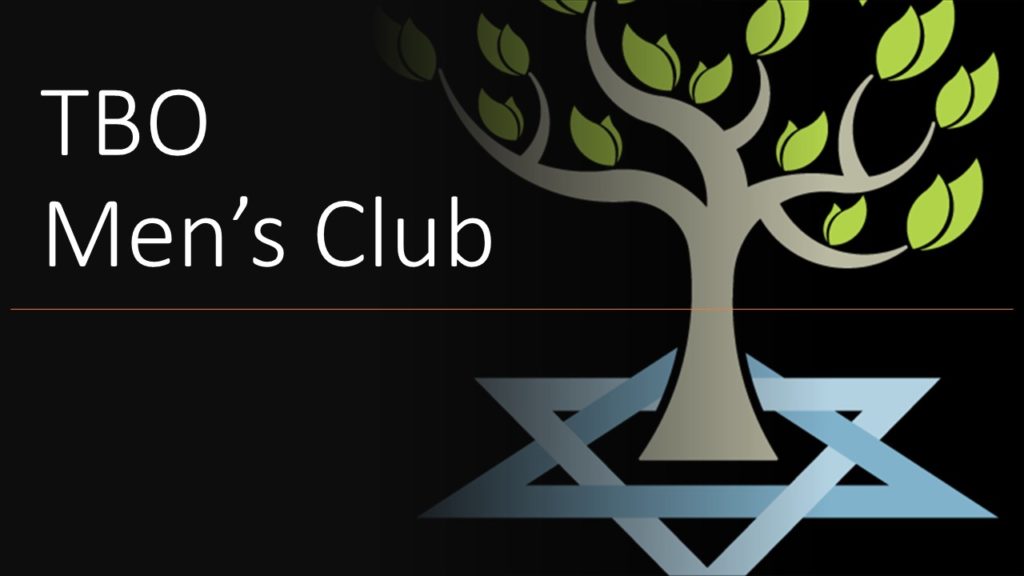 Men's Club Upcoming EventsThis Thursday, October 8 from 8pm to 10pm MIGHT be an evening of "Sports in the Sukkah!" We need to finalize plans, but between Thursday Night Football and the MLB playoffs we hope to have a get together in person on Thursday. Click here to RSVP now if you are interested.
Next Sunday, October 11 at 11:30AM will be the Sukkah take down.  Need a crew of workers, click here to let us know you can join us.
Back by Popular Demand:
Sisterhood Walk and Talk
Meet in the TBO Parking Lot
Sunday, October 11, 2020
3:00 PM
To RSVP, click here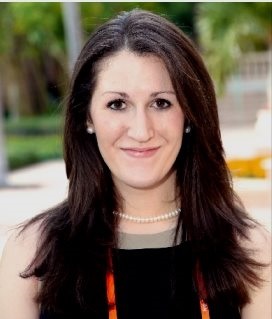 Renaissance Event
Sunday October 18 at 1:00 PM
Dr. Ashley Koning
Polling 101: The Art, The Science,
and a Look at the 2020 Presidential Election
This event is Sponsored by
Gail Lobel
Ashley has been with us many times and is especially helpful prior to an election to help explain polling and all the crazy stuff that happens prior to an election, especially this year. She is the Director, Eagleton Center for Public Interest Polling, Eagleton Institute of Politics, Rutgers
Ashley will provide an overview of public opinion polling, highlighting the delicate balance between both its objective and subjective nature and its oft forgotten roots in probability and uncertainty. She will also take a look at polling during the 2020 presidential election, how it compares to 2016, whether or not we should trust it, and what challenges lie ahead for polling in the future.
If you would like to join this Zoom Meeting here is the link:
https://us02web.zoom.us/j/87859794090
We'll have the extra added bonus of getting to meet Ashley's son, Will, born June 20, 2020. There are some benefits to zoom programming after all!
Temple has a new Re-Entry Task Force, led by Past President, Keith Barbarosh.  To see all that is happening, please click here.  If you have any concerns, comment, or helpful information, please click here.
2020-2021 Kehilah Membership
Especially now during these tumultuous times in our world, we hope you continue to experience the importance and value of being part of the Temple B'nai Or family. People choose to experience that commitment and connection in different ways. Some choose to make their closest friends here at our Temple. Others connect intellectually in Jewish education programs or through worshipping together or engaging in charitable community events. Our Temple community is there to support each other, to celebrate Simchas, and bring comfort when there is hardship or loss.

To renew your kehilah membership today, please click here.

To fill out our volunteer pledge form, please click here.