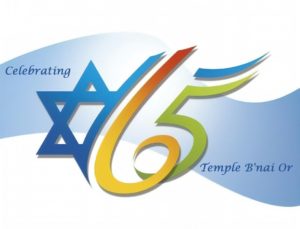 Upcoming Events
65th Anniversary Fundraiser, Saturday, May 4 - See details below
65th Anniversary Fundraiser Journal Ads - See details below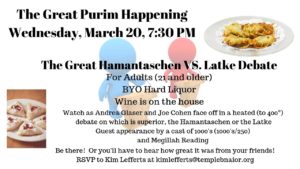 The Great Purim Happening  Join us for an Adults-Only evening on Wednesday, March 20 at 7:30 PM.  Watch as Andrea Glaser and Joe Cohen face off in a heated debate about which is superior, the hamantaschen or the latke.  BYO hard alcohol.  Wine will be served.  RSVP to Kim Lefferts.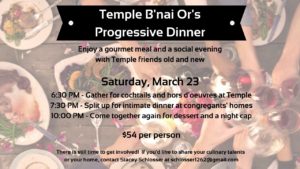 TBO Progressive Dinner  Join us for a favorite event, TBO's Progressive Dinner, back by popular demand on Saturdday, March 23 starting at 6:30 PM.  Ejnooy a gourmet meal and a social evening with temple friends, old and new.
Click here to RSVP!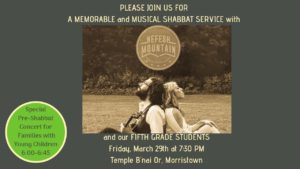 Nefesh Mountain is coming to TBO!  Join us on Friday, March 29 for Nefesh Mountain.  Starting with a special 6:00 PM performance for our younger members, friends, and families. Then at 7:30 pm they will join our 5th Graders and be part of our Friday Shabbat Service! 
Women's Seder Eat, Pray, and Dance with TBO Sisterhood on Sunday, April 7, at 5:00 PM.  Open to all women and girls ages 13 and older.  $35 for TBO members; $54 for guests.  To bring a dish, click here.  To RSVP, click here.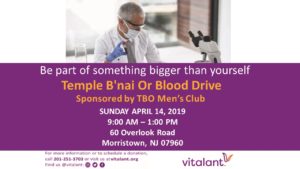 Community-Wide Blood Drive  Come be part of something bigger than yourself and help those who are in need.  TBO Men's Club is sponsoring a Blood Drive on Sunday, April 14, 9:00 AM - 1:00 PM.  Questions?  Contact Bob Goldstein.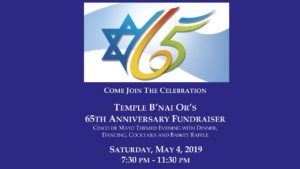 TBO's 65th Anniversary Fundraiser  Join us for our special celebration!  Our Cinco de Mayo themed evening is set for Saturday, May 4, 7:30 - 11:30 PM.  We hope you will be able to join us!  Click here to purchase tickets for this wonderful event!  All are welcome!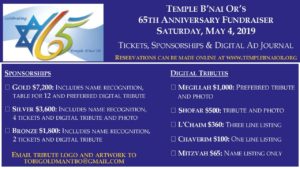 Ad Journal for 65th Anniversary  Would you like to be part of our digital photo album commemorating Temple B'nai Or's 65th Anniversary?  You can!  Click here to be part of our history!  Questions?  Email Tobi Goldman.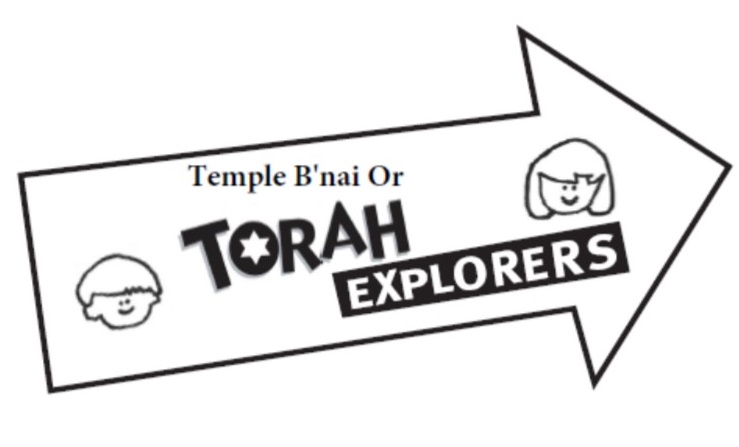 Tot Shabbat:  Not your average Tot Shabbat, join us the 2nd Friday of each month.  Tot Shabbat 2018-2019 schedule is now available!  Click here to view schedule.