Renaissance
Members of the Renaissance Group are active adults who take pleasure in coming together at least once a month to enjoy timely speakers, music, trips, films, dine-a-rounds, camaraderie, and simply celebrating life. The Group has been on going continuously since it's founding in 1989.  Membership is open to both Temple B'nai Or members and the community at large.  All events are open to the community.  Please join us.
2017 is shaping up to be a great year for Renaissance, and we plan to continue the fun throughout the fall:
Wednesday, January 17 – Join us at noon as we view the film ARRANGED which centers on the friendship between an Orthodox Jewish woman and a Muslim woman who meet as first-year teachers at a public school in Brooklyn.  Over the course of the eyar they learn they share much in common – not least of which is that they are both going through the process of arranged marriages.  Prior to the movie we will have Mitchell Cobert, a TBO member for over 35 years, say a few words to us.  He will be runnig to fill the Democratic Party slot as their candidate against our current Republican office holder Rodney Frelinghuysen.  Run time for the movie is 90 minutes.
Saturday, January 27 – Join us for the Shabbat Shira Shabbaton on Saturday, January 27 at Temple Ner Tamid, Bloomfield NJ.  This is not a Renaissance event, but is a wonderful event for all who attend.  To register, click here.  Questions?  Email Stuart Rayvid at SRayvid@aol.com.
Sunday, February 18 – Whether you want to celebrate a belated Valentine's Day, an early Presidents' Day or an opporunity for a collegial outing to help shatter the winter blahs, join the Renaissnace group on Sunday, February 18 at 2:00 PM, at Nunzio's Dolce Vita in Morristown.  Nunzio's does indeed offer a bit of "sweet life" through good food and congenial staff with Nunzio's personal attention.  The BYO Italian restaurant is located on South Street next to the Community Theater/Mayo Center.  The set menu will offer several choices of entrees.  The cost (including tip) is $30 per person.  Note that Sunday parking in Morristown is free at all meters.  IMPORTANT: Let Mitzi know you are coming and make sure she has your check by Monday, February 12.
SAVE THE DATE:  Saturday, May 19, 2018 – Tikkun Leil Shavuot – Cantor Galit would like us to put this in our calendars to save the date.  We will engage in the age old tradition of all night study (not really all night) and a wonderful musical concert.
All events are open to the entire Temple community, as well as to guests
Fees: $15 for Renaissance members, $20 for guests.
For reservations, contact Mitzi Szerlip at 215 Forest Glen, Pompton Plains, NJ 07444 or 973-839-1939
For Renaissance questions, please call Stuart Rayvid (973-515-3518) or Carol Marin (973-366-9316)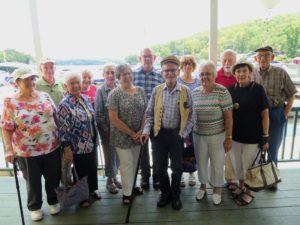 Enjoying a beautiful Fourth of July at Lake Hopatcong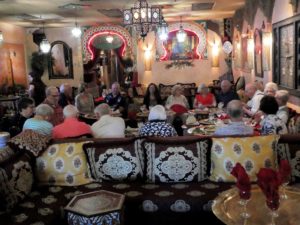 Celebrating the coming of August by "traveling" to Morocco via Parsippany at Marakesh