Executive Director, Joel D. Katz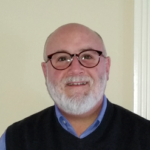 Joel brings to Temple a wealth of experience as a leader of Jewish communal organizations. Joel spent 21 years at JCC MetroWest, working in and supervising every administrative and program department in the JCC system, and served in the leadership of the Sephardic Community Youth Center in Brooklyn for 15 years.
Several TBO members personally know Joel from his volunteer work as Regional Director of International March of the Living, an annual program that brings more than 15,000 Teens & Adults from around the world to Poland for Yom Hashoah – Holocaust Remembrance Day and to Israel for Yom Hazikaron – Memorial Day and Yom Ha'atzmaut – Israel Independence Day, to study the history of the Holocaust and Our Land of Israel.
Joel and his wife Marla have five children and three grandchildren. They live in Morris Plains and are members of Mount Freedom Jewish Center.
Joel's profound commitment to Klal Yisrael, exceptional professional experience, warmth and good humor are among the many reasons that we are thrilled to welcome him to Temple.
Director of Education, David Iskovitz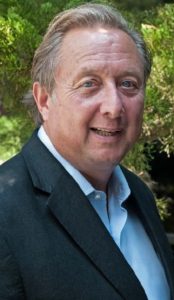 David Iskovitz, Director of Education, has served in the Joel & Helen Jacobs Religious School of Temple B'nai Or for more than two decades. Prior to this role, he was principal at Temple Beth El in Spring Valley for fourteen years. David first became involved in Jewish education during his college years at City College of New York. He received a MA from City University of New York, a MA in Supervision and Administration from New York University, and a Principal's Certificate from Hebrew Union College. In the twenty seven years that he worked for the New York City School System, David was a science teacher, Chairman of the Science Department, and an Administrative Assistant to the Principal for the New York City School System. He also served as a liaison between the school and the District Office in a multitude of capacities.
David has been involved with informal education since College. He is currently the Director of Westchester Summer Day, a Jewish summer program that he established to integrate camping and beachfront water-skiing and boating on the Long Island Sound with Jewish education and special programming.
Director of Early Childhood Education, Jennie Rubin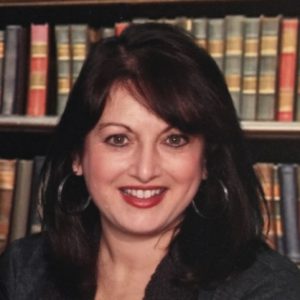 Jennie Rubin, Director of Early Childhood Education, has been the director of the school since February 2005. Mrs. Rubin has been on the religious school staff, the Pre-School staff, served as the Chairman of the Pre-School Committee, and ran successful Family Engagement programs for the temple for many years. She helped create the Torah Explorers family Shabbat program, and redesigned the Pre-School into the multi award winning program that is offered today.
Mrs. Rubin received a Master of Arts in Jewish Education from Hebrew Union College-Jewish Institute of Religion. She is a graduate of Parsons School of Design, with a Bachelors of Business Administration in Marketing, and attended Fairleigh Dickinson University Graduate School of Education. She holds New Jersey teaching licenses in both Early Childhood and Elementary Education. She is a former member of the North American Board of the Union for Reform Judaism, and is the Immediate Past President of Early Childhood Educators of Reform Judaism. Her passion lies in supporting families on their Jewish journey, and  is a vocal advocate for children with life threatening food allergies. Mrs. Rubin is "mom" to Ian and Hallie, both alumni of the Pre-School and the Religious School, and lives happily with her husband Jeff, in Randolph.
Administrative Assistant, Kim Lefferts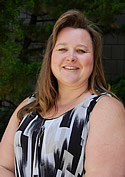 Kim Lefferts has been part of the office team since 2004, supporting a wide variety of programming.  Currently she provides support Temple programs and operations, including supporting the Rabbi, the Cantor, the Executive Director, and the Temple Board for the Yahrzeit and Memorial programming, Membership Records, High Holy Day materials, Website, Chai-lights, TEMPO, and Oracle. Kim lives in Denville with her husband Keith and two of her sons, Josh and Drew.  Her oldest son, Zach, currently serves in the US Air Force in North Dakota.
Administrative Assistant, Barbara Sherman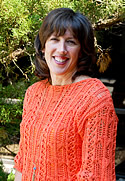 Barbara joined Temple B'nai Or in 2010 and provides administrative support for Temple programs and operations, including supporting the Religious School. Barbara has deep synagogue experience, including prior Board service. Barb lives in Gilette with her husband, Gary. They have two daughters Staci and Jodi.
Administrative Assistant, Elaine Searing
Elaine joined Temple B'nai Or in 2019 and provides adminstrative support support for Temple programs and operations. Elaine supports the staff and congregants with administrative duties including weekly Yahrzeits, weekly Friday Bulletins, and other essential everyday tasks. Elaine lives in West Orange and has two daughters, Lisa and Jessica.

Facilities Manager, Jamale Davis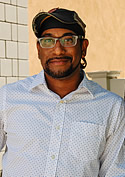 Jamale Davis joined the TBO family in August of 2014, and is responsible for the maintenance of Temple facilities, as well as working with the clergy and senior staff to make sure Temple programming goes off without a hitch. Jamale most recently was in maintenance management at Equinox Fitness Corp, and also has maintenance experience in schools and public libraries.