Take exciting new steps on your journey of Jewish learning
Lifelong Learning provides meaningful Jewish learning and enriching experiences that help develop bonds and connections for the adult members of Temple B'nai Or. See https://templebnaior.org/tbocalendars/ for all dates.
Expand your Jewish knowledge with Rabbi and Cantor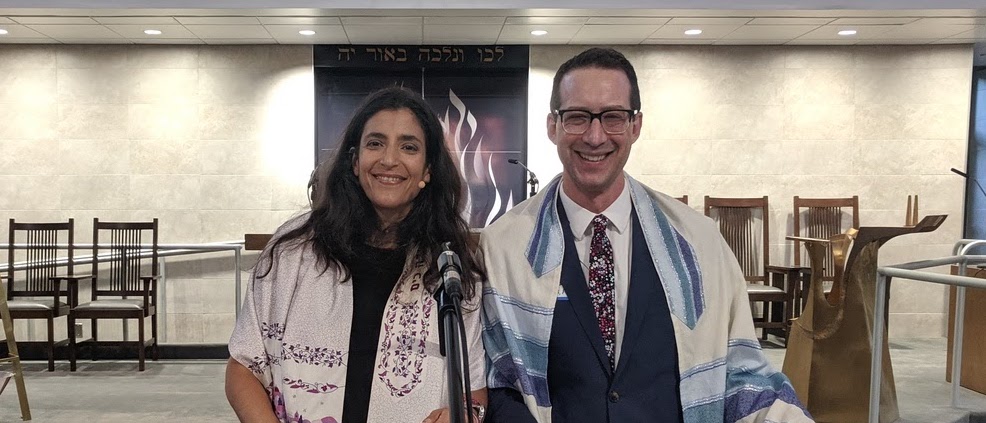 Bagels and Torah with Rabbi, Saturdays, 9:00 AM
Meet on Saturday mornings with Rabbi Satz on the dates below. Bagels and coffee served. Each meeting will discuss the Torah portion for the week.  Weekly, beginning October 5.
Foundations of Jewish Family Living with Rabbi and Cantor, Sundays, 9:45am – 11:15am
Foundations from the Florence Melton School of Adult Jewish Learning provides parents in a small group the opportunity to delve deeply into Jewish values and to learn how to share these values with their children. The 10-session course will be taught by Rabbi Satz, Cantor Dadoun-Cohen and David Iskovitz on Sundays 9:45am – 11:15am on 10/6, 10/20, 11/24, 12/8, 1/12, 2/2, 2/23, 3/8, 3/29 and 4/19. All parents, regardless of their Jewish knowledge or faith background, are very welcome and encouraged to join us! Questions? Contact Mary Fernandez at fernandezmaryf19@gmail.com
Men's Schmooze with Rabbi, Thursdays, 9:30 AM
Men's Schmooze meets on the dates below with Rabbi Satz. Bagels and desserts are served. Each meeting has topics relevant to Jewish life and what is happening in the world. RSVP to Stuart Rayvid at srayvid@aol.com.  Twice per month, beginning October 17.  See https://templebnaior.org/tbocalendars/ for all dates.
Learn Hebrew with Cantor, Thursdays, 1:00pm
Join our intimate group to study Hebrew in a friendly and accessible pace and analyze concepts of the language. Free to TBO members, $18 for non-TBO members. For more information and questions, please contact Cantor Galit Dadoun-Cohen. The group will meet throughout the summer and will be led by group members.  Weekly. See https://templebnaior.org/tbocalendars/ for all dates.
Seeking Everyday Holiness with Rabbi, Tuesdays, 7:30pm. 
Rabbi Satz will be teaching Seeking Everyday Holiness, a Community Mussar Program, beginning November 5.  See https://templebnaior.org/tbocalendars/ for all dates.  $50 per person.  Click here to sign up.
Explore your Jewish spiritual journeys in a thoughtful, supportive environment
Spirituality Labs, (Mostly) Mondays, 7:00pm – 8:00pm
Visit Spirituality Labs Facebook Page at: https://www.facebook.com/groups/SpiritualityLabs/

Engage with award-winning, bestselling Jewish authors
Meet the Author Series from the Jewish Book Council
Hear nationally recognized authors speak on their recently published books. Authors are promoted by the Jewish Book Council.