Rabbi Ellie Miller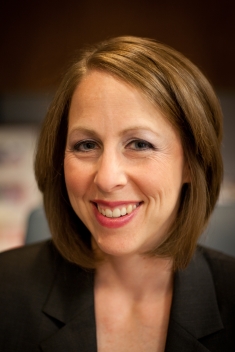 A native of New Jersey, Rabbi Ellie Miller graduated from the University of Pittsburgh in 1994 with a B.A. in Communication Science and a certificate in Jewish Studies. She also earned a Masters of Arts in Hebrew Literature from the Hebrew Union College – Jewish Institute of Religion in New York, and was ordained in 1999. While at HUC-JIR Rabbi Miller wrote her thesis on "The Sermons of Rabbi Azariah Figo: A Portrait of an Italian Renaissance Rabbi." Rabbi Miller returned to the Hebrew Union College to earn a Masters of Arts in Religious Education, which she completed in 2010.
Rabbi Miller served as the Associate Rabbi of Temple Sharey Tefilo Israel in South Orange for the past sixteen years. Rabbi Miller is passionate about Jewish education, Jewish music, social justice, social action, mitzvah work and Israel. She looks for ways to make prayer meaningful and Jewish tradition relevant.   She enjoys movies, playing guitar, singing, listening to music and cheering for her kids at their extra-curricular activities.
Rabbi Miller, her husband Nathan Lynn, and their three children, Sam, Meg and Jack are pleased to be a part of the TBO family.
Cantor Galit Dadoun Cohen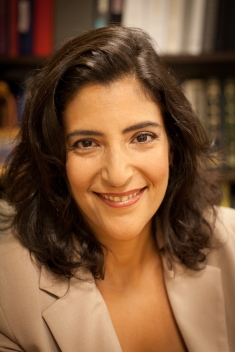 Cantor Galit Dadoun Cohen was born and raised in Ashdod, Israel. She earned her Bachelor's of Music and Artist Diploma from the Ruben Academy of Music in Tel Aviv University. She came to America to prepare for her Master's of Music, which she received from City University of New York's Brooklyn College. In 2010, Dadoun-Cohen was ordained Cantor from the Hebrew Union College – Jewish Institute of Religion (HUC-JIR). Since then, she has served as the Cantor of Temple B'nai Or, where she is affectionately referred to as Cantor Galit.
Galit Dadoun Cohen has sung opera and classical song in Europe, Israel and the United States prior to becoming a Cantor. In addition to her service to Temple Bnai Or, Cantor Galit serves the larger Jewish community through invitations to sing in concerts, festivals, and diverse projects throughout the United States. In honor of her 40th birthday, she gave an opera concert to raise funds to buy a grand piano for the Temple B'nai Or sanctuary. She is also scheduled to take part in the revival of the Jewish Opera Hannah, which will be performed in December of 2014.
During her studies at HUC, Cantor Galit interned in Temple Shalom in Levittown PA, Temple Sinai in Bayshore, NY, Greenwich Reform Synagogue in Connecticut and Congregation Kol Ami in White Plains, NY.  Her Master's thesis explored the fusion of traditional Sephardic folk song with Western art music in Jewish music of the 20th and 21st century. She deeply loves contemporary Israeli music, classical music and traditional Eastern European Hazzanut.
Along with her husband Joe, Cantor Galit shares the gratitude and endless joy of raising their three daughters Danielle, Naomi and Maya.
Rabbi Emeritus Donald Rossoff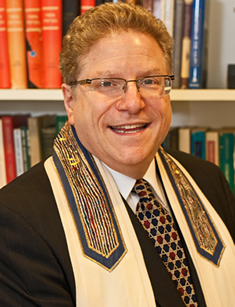 Rabbi Emeritus Donald B. Rossoff, DD, RJE, joined as the Senior Rabbi of Temple B'nai Or in 1990, and retired in 2015. During his tenure he fostered an innovative, inclusive and caring community. Long an advocate for Jewish education and camping, Rabbi Rossoff, has spoken at various congregations and Reform movement settings on Jewish theology and mysticism, Bible, Outreach to the Intermarried, and issues surrounding death and mourning.  Long active in Israel affairs within the Reform Movement, in 2005, he was awarded the "Ohev Yisrael – Lover of Israel Award" from the Rabbinic Counsel of the Association of Reform Zionists of America, and in 2012, he was given an award for his dedication to the community by the Martin Luther King Memorial Committee.
Rabbi Rossoff has published a children's book on spirituality, The Perfect Prayer, Adonai Li, a musical setting of Psalm 118:6, and contributed chapters to The Jew in the Modern World: A Documentary History, edited by Paul Mendes-Flohr and Jehuda Reinharz and Chosen Tales: Stories Told by Jewish Storytellers, edited by Peninnah Schram. He is a graduate of Northwestern University, Spertus College of Judaica, Hebrew Union College-Jewish Institute of Religion, and the Rhea Hirsch School of Education.
Rabbi Rossoff is married to the former Francine Schulman, RN, who has been recognized and awarded for her outstanding volunteer work in the community. The Rossoffs have four children.