Shabbat Services – Come Celebrate Shabbat at Temple B'nai Or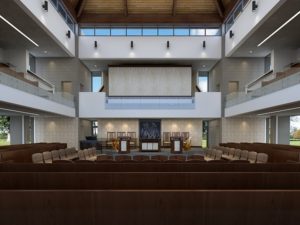 Guests, Jewish and not, are most welcome! All Shabbat Services are open to the public.
This innovative schedule of services offers a variety of worship modes and prayer experiences throughout the month. We understand that everyone comes to worship with differing prayer needs, often based on age, aesthetics, or type of spiritual sensitivity. This schedule has allowed more of our congregants to become part of the worshipping community at Temple B'nai Or.
SUMMER SERVICE SCHEDULE: For the months of July and August, our Friday evening Shabbat Service is always at 7:00 PM. Weather permitting, we worship outside. During inclement weather, we worship in the Beit Midrash.
When
What
Time
Description
1st Friday
Shabbat Mishpacha
6:30 pm
Family-friendly service with birthday blessings
2nd Friday
Torah Explorers
5:45 pm
A brief happy service for children aged Pre-school to Grade 1, with songs, and prayers followed by Shabbat dinner. It's so much more than a "Tot Shabbat"
Torah Shabbat
7:30 pm
 Shabbat Service with a Torah reading
3rd Friday
Choir Shabbat
7:30 pm
A beautiful service accompanied by our congretional choir, Kolot Or, with sermon or guest speaker
4th Friday
Kabbalat Shabbat
6:30 pm
Welcoming Shabbat – an earlier, shorter, informal service – meditative and musical
5th Friday
Shabbat Hamishee
6:30 pm
A brief service where we explore alternative ways to worship
Saturday
Shabbat Service
10:30 am
Services held only when a B'nai Mitzvah is scheduled
High Holy Day Services
Join us at Temple B'nai Or for the High Holy Days. Members are welcome to purchase tickets for visiting family members, and we proudly participate in the JFED Metropass program. Tickets are not required for the Family Service on Rosh Hashanah, the Family Service on Yom Kippur and the Concluding Service on Yom Kippur.
Temple B'nai OR 5780/2019 High Holy Day Worship Schedule
Sept 29
Sept 30
Oct 8
Oct 9
Erev Rosh Hashanah
Rosh Hashanah
Kol Nidre
Yom Kippur
Evening
Morning
Congregational Reception
Family Service
Taschlich
Evening
Morning
Yom Kippur Interim Program
Family
Afternoon Yizkor & Concluding Service
Congregational Break Fast
Time
8:00 PM
10:00 AM
12:30 PM
2:00 PM
2:45 PM
8:00 PM
10:00AM
12:15PM
2:00 PM
3:30 PM
After Concluding Service
Tickets
Yes
Yes
 No*
No*
Yes
Yes
No*
No*
No*
* Services open to the community, but please bring your tickets with you.